DZap.io — a new decentralized platform that aims to provide a breakthrough in the DeFi trading user experience.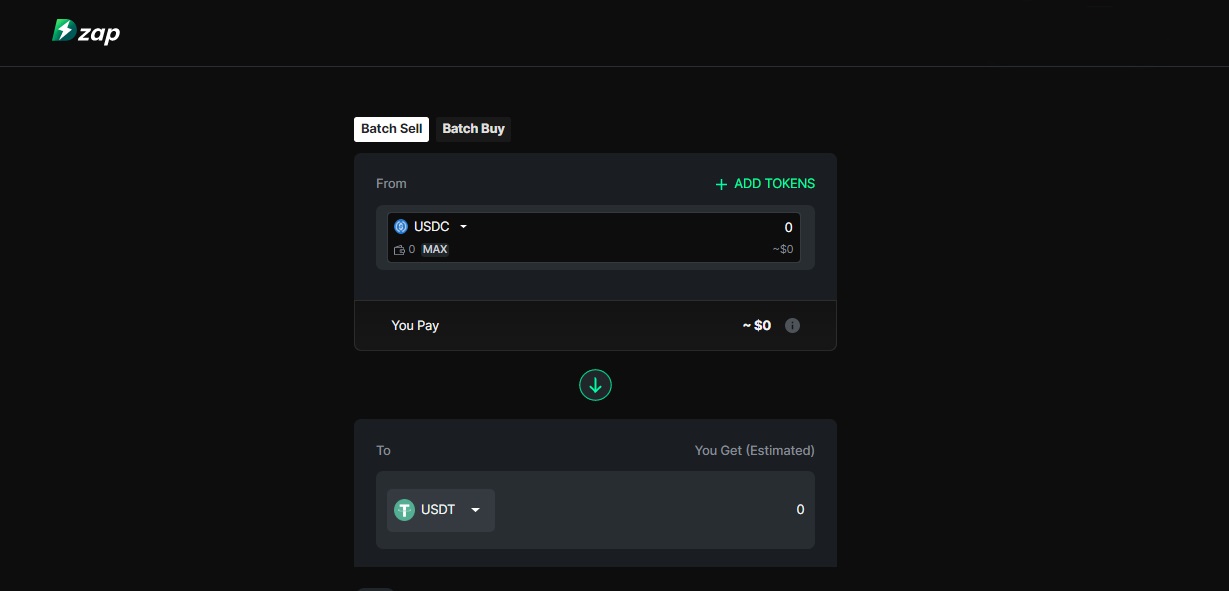 The goal of DZap.io — to combine the multi-stage processes in DeFi into one. The vision - to allow everyone in the world to invest and trade multiple tokens effortlessly. And finally, NFT. The team has developed support for batch buying/selling of tokens, using the best DEX aggregator.
DZap's business model - to return more of the transaction volume to users by looking for the most profitable trade and automatically switching to more advanced features.
In addition, to make the ecosystem optimal and avoid unregulated transactions, the developers will not support tokens whose contracts are not verified, or are classified as fraudulent tokens, or have non-tradable liquidity.
DZap follows a "development to implementation" philosophy and hopes to reward early adopters by not charging any commission on a deal they approve.
DZap
The team aims to roll out more advanced features and protocols in phases. So that the team has development time to create the most optimized product and tweak it, based on community feedback.