Earn BNB on Krill Finance by growing krill. To play, just buy some krill eggs. Each krill produces one egg per day. 24 krilles produce 24 eggs per day or 1 egg per hour.
Contents: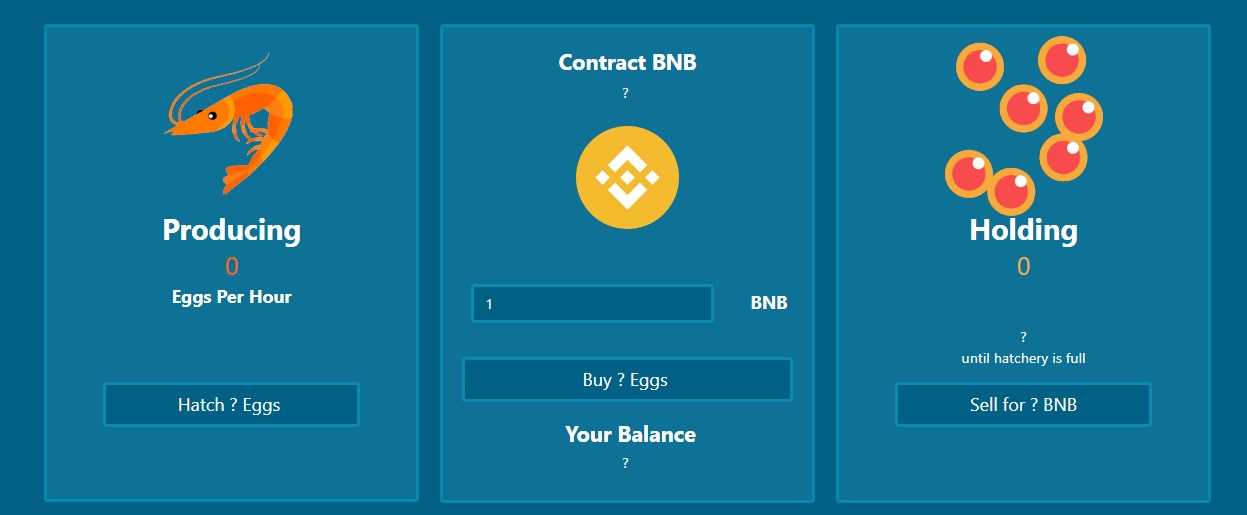 Description of the Krill Finance platform
The contract market inflates automatically on the platform as users buy and sell, which keeps contracts in balance and prevents early buyers from ever making a profit.
To farm effectively follow these guidelines:
| | |
| --- | --- |
| 1 | Buy krill with BNB. |
| 2 | Your krill will start producing eggs. You can grow eggs so more krilles are born. This, in turn, increases the rate of egg formation. |
| 3 | Alternatively, you can contract your eggs back for BNB. You cannot sell back eggs (krill only). |
The value of eggs rises and falls, depending on the actions of the players. Earn 10% of all eggs that anyone who starts playing, using your link, will hatch.
The contract is open source and viewable. There are no functions the developer can use to drain. BNB can only be obtained by selling eggs.
Krill Finance
Get eggs for free. Share the link, provided on the homepage, to get 10% of all eggs, hatched by anyone who starts playing from your link.
What else should you pay attention to?
On the site, you will find the rules for using the project, personal statistics and other useful information. There is no WhitePaper or RoadMap document yet. From social networks, the community maintains only a telegram channel. Subscribe and follow the latest news, promotions and other important events.