Together with Metravels - Travel2Earn, get money while traveling. Users, equipped with NFT bags, whether they are commuting or driving a car, receive MTB tokens for every travelled distance.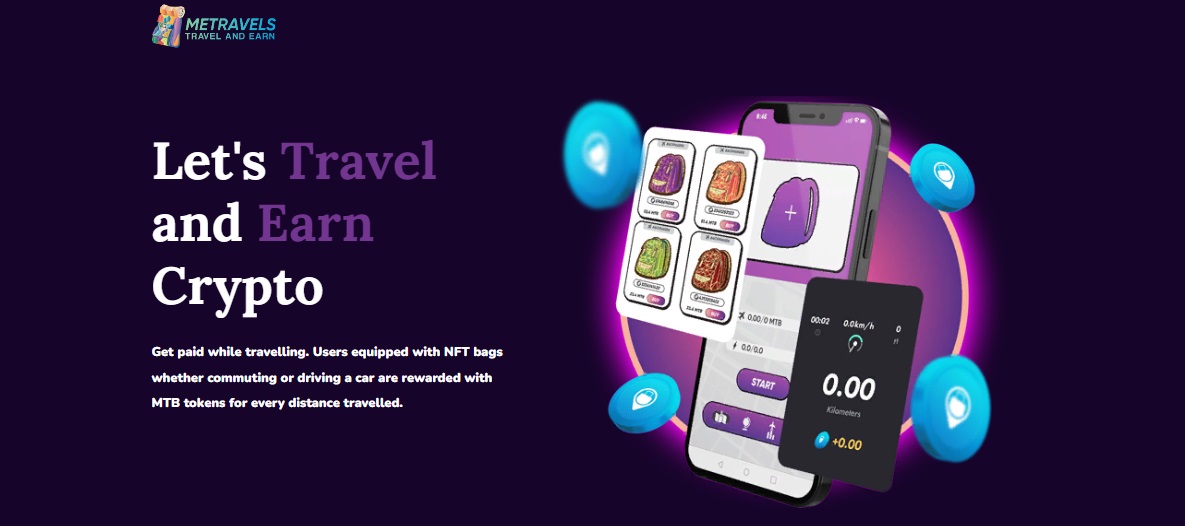 Metravels supports mobile applications with the Travel2Earn mechanism on the BNB Chain network. Users can travel or drive to work every day and make a profit. The more you travel, the more you earn.
Track and display your earnings with universal cycle rewards. Earn passive income by betting on NFTs. Get paid when you commute to work, whether you travel by car or public transport. Buy, sell and rent NFT bags on the in-app marketplace. The built-in blockchain wallet allows you to send and receive BNB, BUSD and MTB on Binance Smart Chain.
NFT bags come with different rarities. They are: common, rare, epic and legendary. The rarer they are, the higher their attributes. Genesis NFT starts at level 1, where users can upgrade to a higher level to increase the value of attributes.
The unique features of bags are reflected in their appearance and attributes. Their attributes are: spaciousness, decoration, convenience and stability. The higher the attribute value, the less stamina they consume.
Earning tokens depends on your NFT earnings limit. The earning cap depends on the rarity of your NFT. The general NFT allows you to earn up to 75 MTB tokens daily, while the rarest one allows you to earn up to 963 tokens.
Metravels
Endurance - a special attribute of your NFT that helps you to move and earn while traveling. The rate of stamina consumption depends on the attribute value of your bags. Once depleted, it automatically regenerates after 6-7 hours.