MPC — creating a new public network
MPC — the next generation of the Metaverse platform. The platform uses Byzantine's TBFT fault tolerant consensus to improve the speed and scalability of system processing transactions and system security, to provide services for transactions, identity authentication, governance and more that occur in Metaverse.
Contents:
Description of the MPC project
MPC aims to build the blockchain-based metaverse infrastructure and deliver the MAAS metaverse as a service to help developers, gamers, artists and influencers to use and participate in it. The whole construction is still in the MVP stage. In general, MPC projects consist of three important phases: "Foundation", "Man-machine" and "Discovery".
| | |
| --- | --- |
| Foundation | Implement the MAAS framework, establish a byzantine fault tolerance consensus, based on TBFT, segregated standalone computing, account management, core network, based on a shared identity platform, and create a cooperative platform suitable for rapid iterations in the metaverse. |
| Man-machine | Focus on building high-traffic apps like the Modernizing Park metaverse app. |
| Discovery | Create a complete decentralized metaverse ecology and implement a self-renewing governance model. |
Modernizing Park Chain was founded by a team of excellent education in prestigious schools with valuable experience. The core team has worked for various world-class internet companies in the gaming, augmented reality and blockchain sectors.
MPC is currently under construction at stage 1.0. MPC2.0 means more types of assets to be sold and circulated within the Modernization Park.
MPC
Virtual assets can be transferred to the real world, and real assets can be distributed and used in the virtual world. Any person or company can participate in the construction of the Metaverse, gathering the strength of a wide range of developers.
Social media and more
The site has an introductory document with information about the project. Also, there is a WhitePaper in English and Chinese.
From social networks, the community leads:
Subscribe to read the latest news and articles. The smart contract has not been audited. The RoadMap section marks the release of future updates.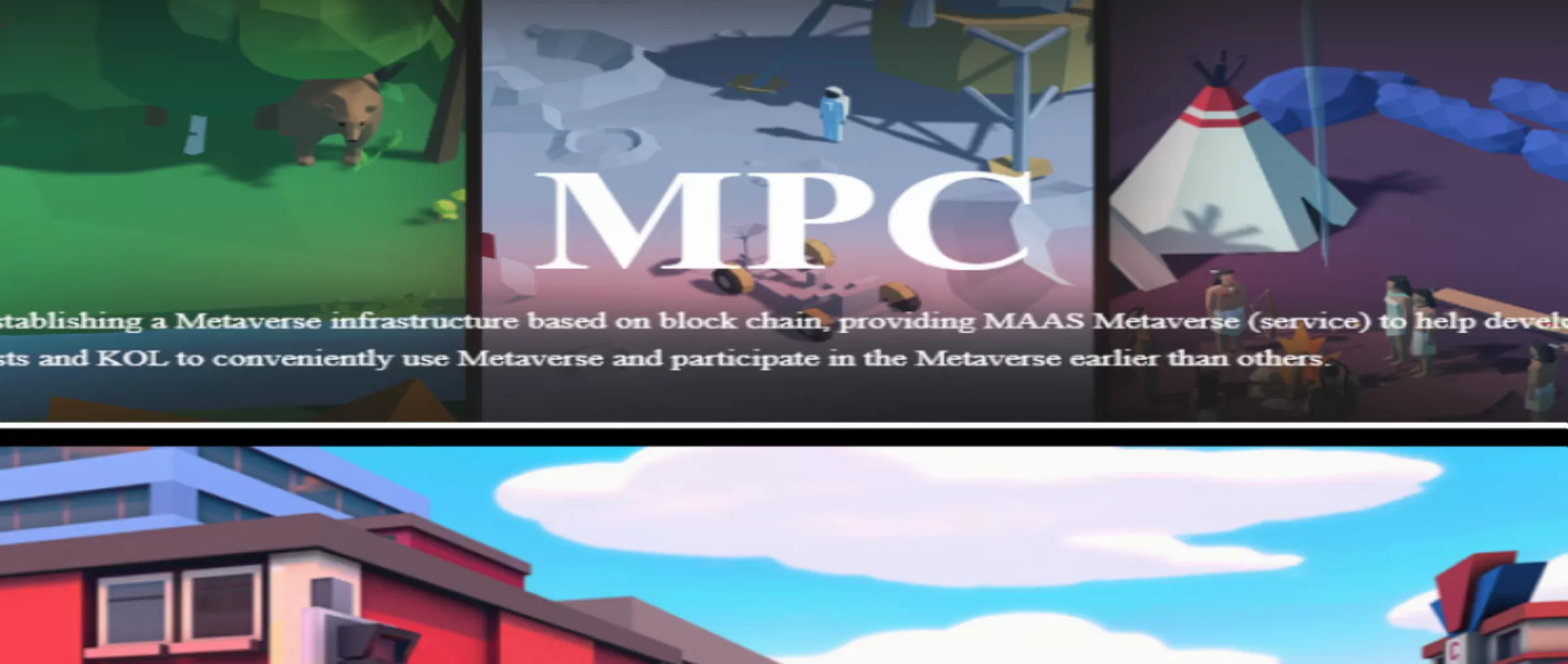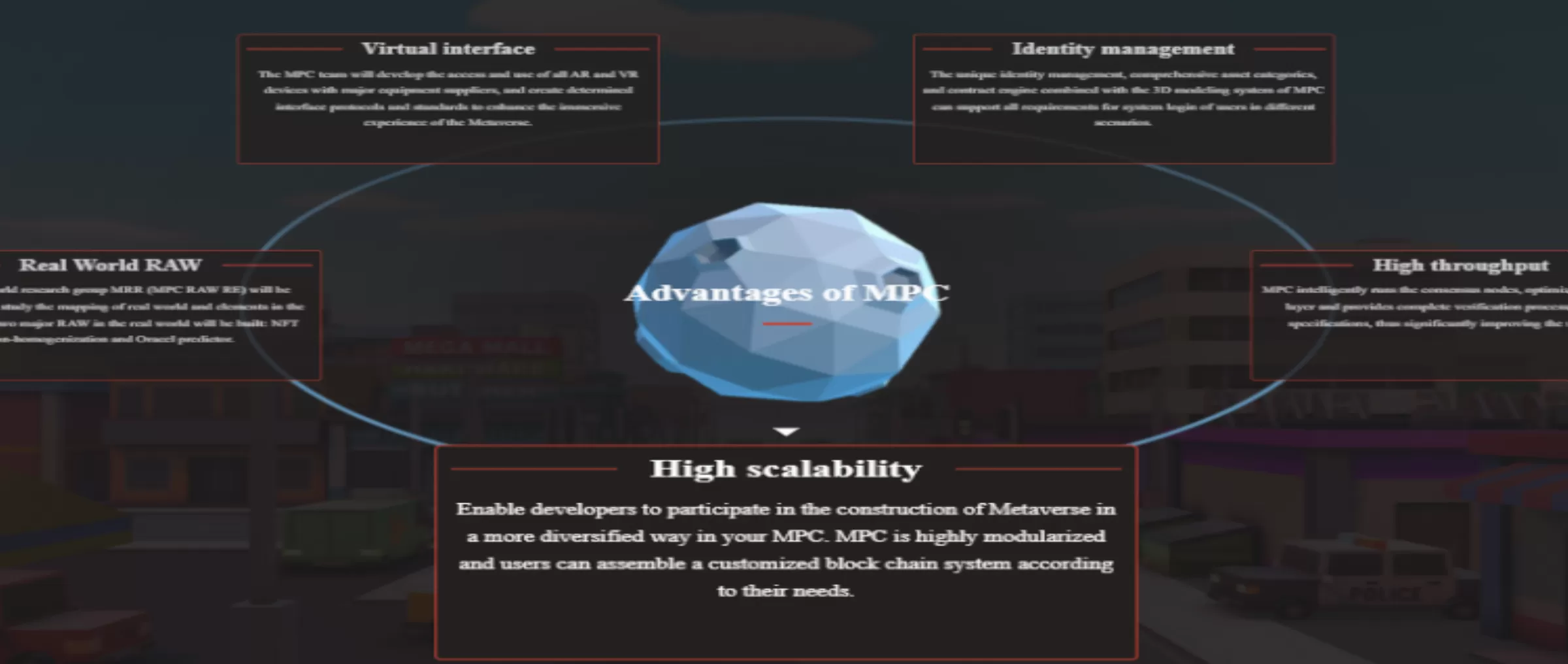 MPC — creating a new public network Statistics