Nobu Finance aims to be the first cryptocurrency marketplace for eGift cards and digital gaming products.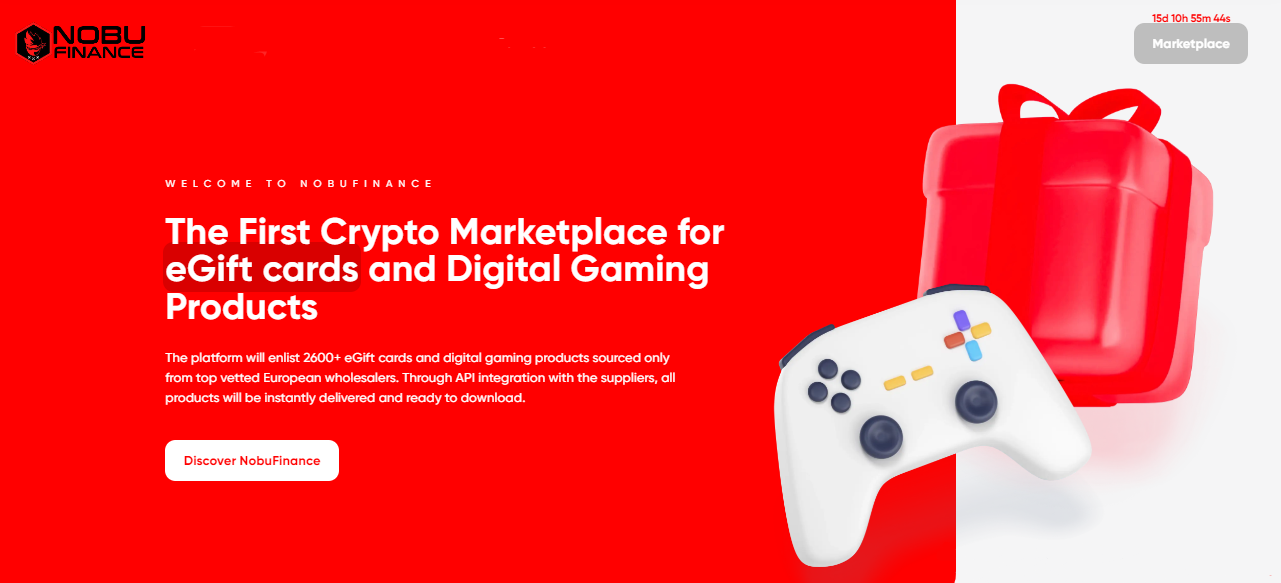 The Nobu Finance platform will include over 2,600 digital gaming products and eGift cards, sourced only from the best verified European wholesalers. With API integration with vendors, all products will be instantly delivered and ready for download. Delivery of products is an important aspect of the project.
Mission of Nobu Finance:
| | |
| --- | --- |
| 1. | Cheaper digital game products and eGift cards. |
| 2. | Risk-free products from trusted European wholesalers. |
| 3. | Instant delivery of products is guaranteed due to the irreversibility of cryptocurrency transactions and API integration with suppliers. |
In addition, NobuFinance uses its NOBU (BEP-20) token to provide a faster, safer and cheaper way to purchase your favorite digital goods, avoiding payment gateway fees and the risk of payment cancellations. As a result, prices are 15-25% lower than those offered in current markets.
Token holders will also receive a portion of the profit, generated by the market, automatically distributed each month, based on the percentage, held by the wallet of the total supply. The rest will help to finance the continued development of the project.