SimplyCornSwap — DEX farming platform
SimplyCornSwap — a DEX platform that runs on many networks. Based on the need to scale the decentralized financial space, the team chose the DeFi ecosystem, built on trust, and an emerging technology that has greater reach. In addition to this, the versatility of NFT is the next evolution of DeFi. The community will be a friendly, safe and open space for community feedback. The goal - to grow the SimplyCornSwap community through chains, building a positive reputation for every farm, utility and token.
Contents: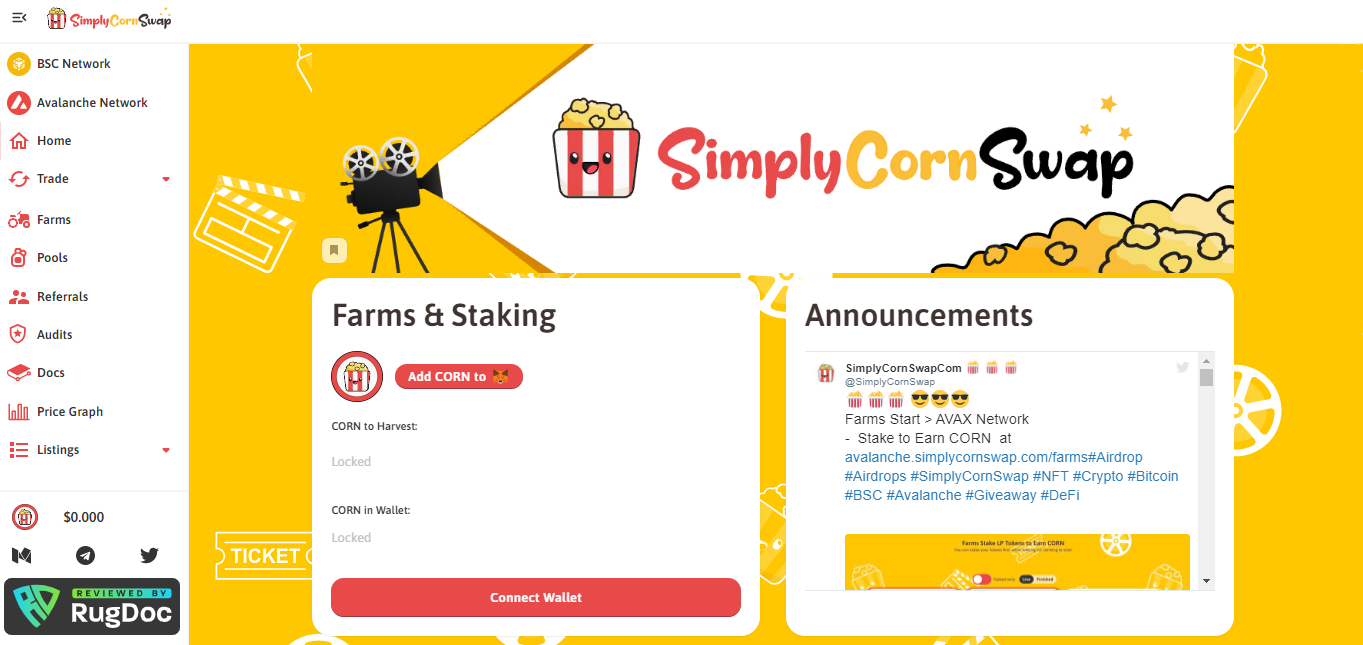 Description of the SimplyCornSwap project
SimplyCornSwap — an easy way to exchange one BEP-20 token for another through automated liquidity pools. The liquidity, provided to the exchange, comes from liquidity providers ("LPs") who list their tokens in "pools". In return, they receive FLIP (SimplyCornSwap Liquidity Provider) tokens, which can also be wagered to earn CORN tokens on the farm.
When you make a token exchange (trade) on the exchange, you will be charged a trading fee of 0.2%, which is distributed as follows:
| | |
| --- | --- |
| 0.17% | Returned to liquidity pools as a reward to liquidity providers. |
| 0.03% | Submitted to PancakeSwap treasury. |
If you put $ CORN and $ BNB in the liquidity pool, you will receive CORN-BNB FLIP tokens. The number of FLIP tokens you receive represents your share of the CORN-BNB liquidity pool. You can also redeem your funds at any time by withdrawing your liquidity. SimplyCornSwap collects a 4% deposit fee to buy LIKEs from the market and burn them periodically.
To increase platform awareness, developers reward users who invite their friends to join them in the farming industry.
SimplyCornSwap
On the referral page, you will receive a unique link, based on your wallet address. Invite a friend, using your own unique referral link, and get 2% of your friends' earnings forever. Start attracting more investors for passive income, even if you don't bet on the coin defi platform.
More about the site on Binance
An introductory document has been published on the site. With its help, each participant can study the features of the project. The RoadMap section marks future updates.
From social networks, the community leads:
Subscribe to stay up to date with all updates. Smart contract audit has been verified and is available here.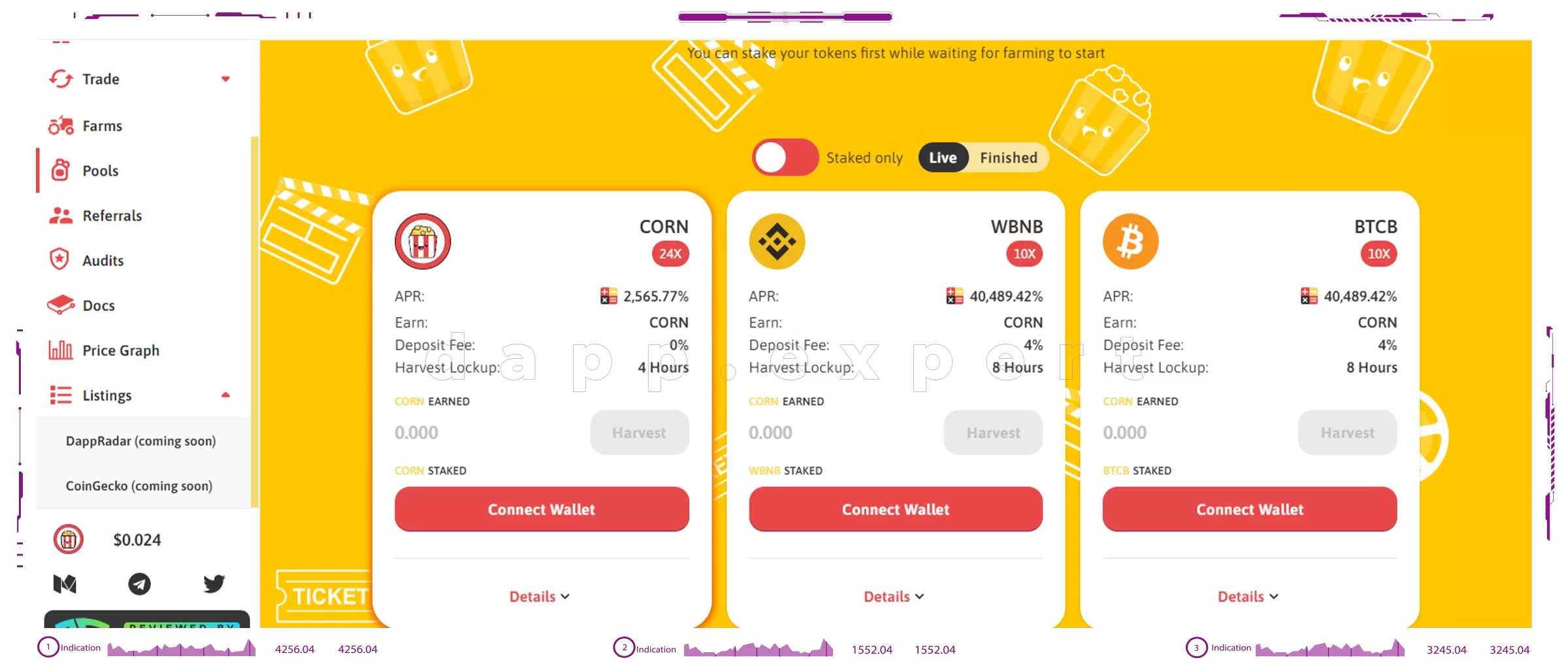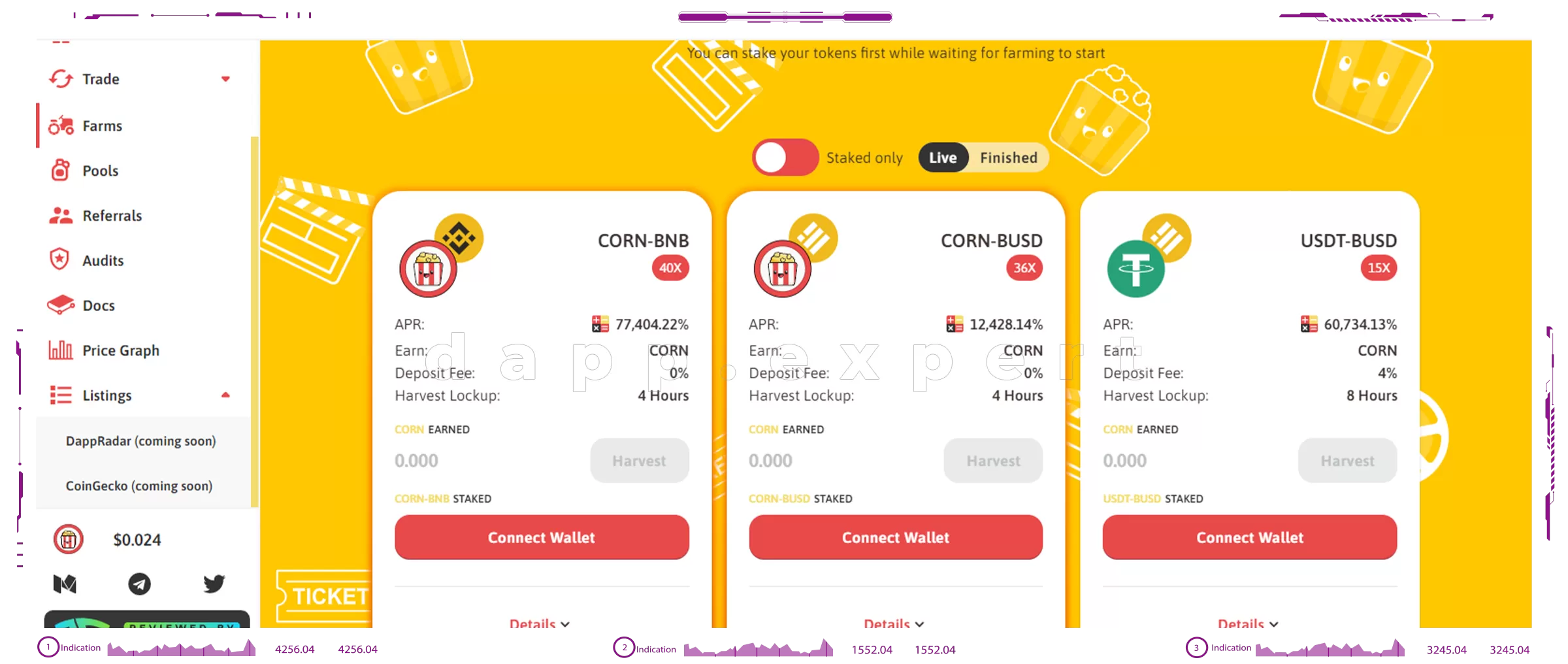 SimplyCornSwap — DEX farming platform Statistics