SMUZI — a digital meme token, designed for easy storage and fundraising.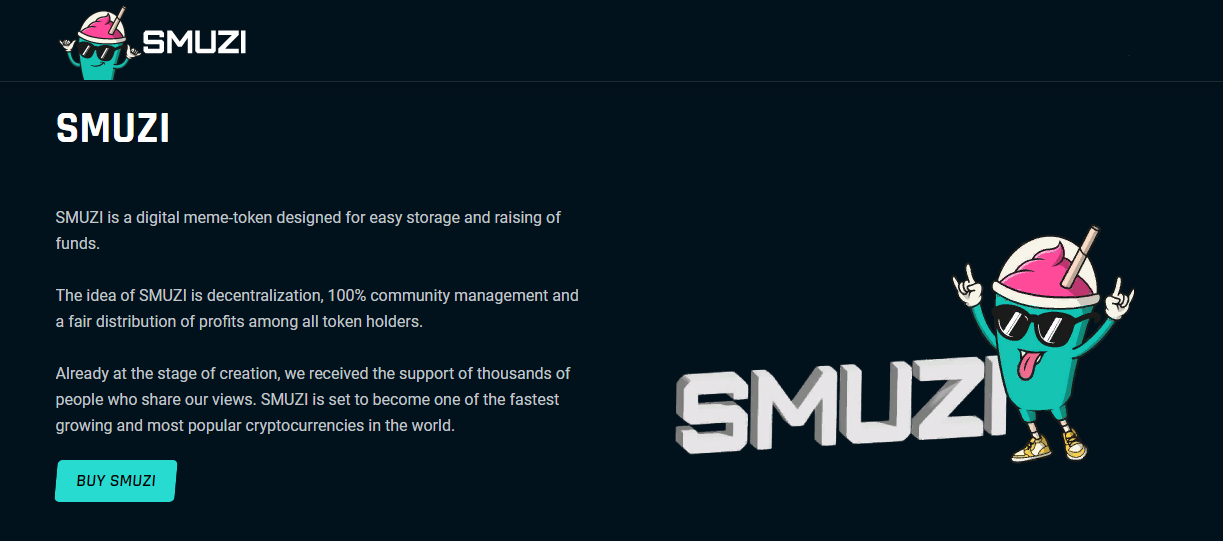 The idea of SMUZI — decentralization, 100% community management and a fair distribution of profits among all token holders. Already at the stage of creation, the developers received the support of thousands of people who share the views. SMUZI will become one of the fastest growing and most popular cryptocurrencies in the world.
Unique mechanisms:
| | |
| --- | --- |
| 1. | Distribution of part of the funds from each purchase or sale of SMUZI on the exchange between the wallets of all token holders. |
| 2. | Burning part of the tokens in the liquidity pool with each purchase or sale of SMUZI on the exchange, which reduces the total number of issued tokens and increases their value in holders' wallets. |
| 3. | Single wallet limit - 10.000.000 SMUZI |
Nowadays, the project team is preparing an audit, listing on the sites, blocking liquidity, creating an NFT and conducting a promotion program.