Depth — secure exchange of stablecoins
Depth allows you to trade and farm stablecoins in a safe and secure environment with low slippage and transaction fees. Depth has carefully selected several aggregators of user profitability, providing users with additional long-term rewards in a secure environment.
Contents:
About the Depth project
Depth (depth.fi) — a secure and efficient stable asset management protocol. In addition to transaction fees, Depth has also integrated other DeFi profitability protocols, providing users with long-term additional rewards in a secure environment. It has been specially designed and optimized for interaction with mobile users, allowing users to exchange large quantities of stablecoins with low transaction fees and slippage. The aforementioned stablecoins include HUSD, BUSD, USDT, USDC as well as major assets like HT, BNB.
Other features:
| | |
| --- | --- |
| 1 | Depth offers liquidity providers multiple yield aggregations. |
| 2 | In addition to liquidity pool transaction fees, Depth combines the benefits of other HECO protocols and DeFi projects that provide users with loan profitability, mining rewards, and more. |
| 3 | We are currently collaborating with the Channels, LendHub and FilDA protocols, which have leading volumes and liquidity in the HECO market. |
The transaction commission rate, set by Dеpth is 0.04%. Compared to most centralized exchanges and decentralized exchanges, the transaction fee rate of 4/10000 is very convenient.
Transaction fee revenue will not be credited to the Depth platform itself. All currently collected transaction fees will be allocated to the pool liquidity providers, according to the pool's share.
Depth
The income of the liquidity providers will increase even more, and the income of the liquidity provider will fluctuate, depending on the change in the trading volume in the pool.
Smart contract and social media
The project's smart contracts have been reviewed by a third party security audit agency. However, a security audit does not completely eliminate the risk. Don't use your savings as a source of liquidity for Dеpth. Otherwise, it can lead to huge losses, especially if you are a liquidity provider. While switching to Depth has a relatively low risk, it should not be considered an investment recommendation. At the moment, White Paper and RoadMap are not available on the site. The developers provide an introductory document that provides all information and rules for working.
If you want to stay up to date with all innovations, subscribe to the community on these social networks:
There are already more than 20,000 participants. The smart contract audit is here.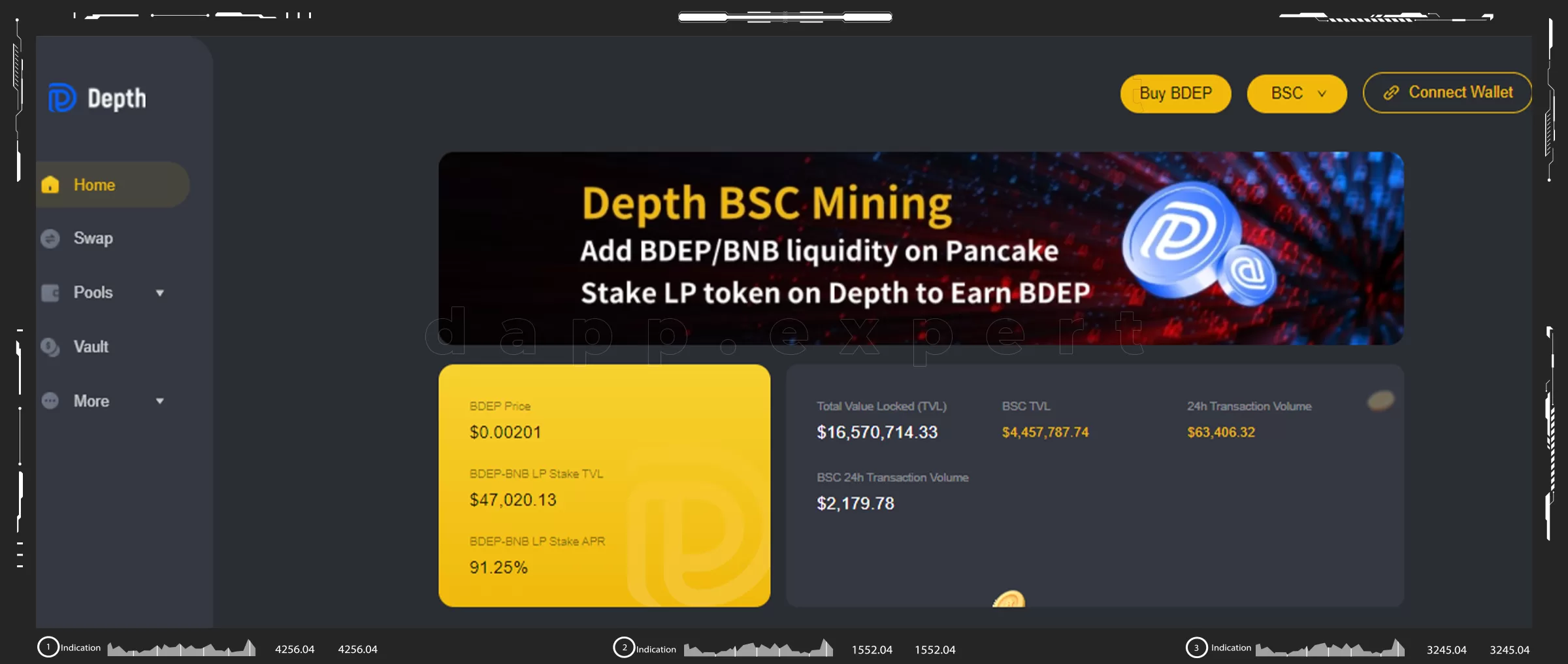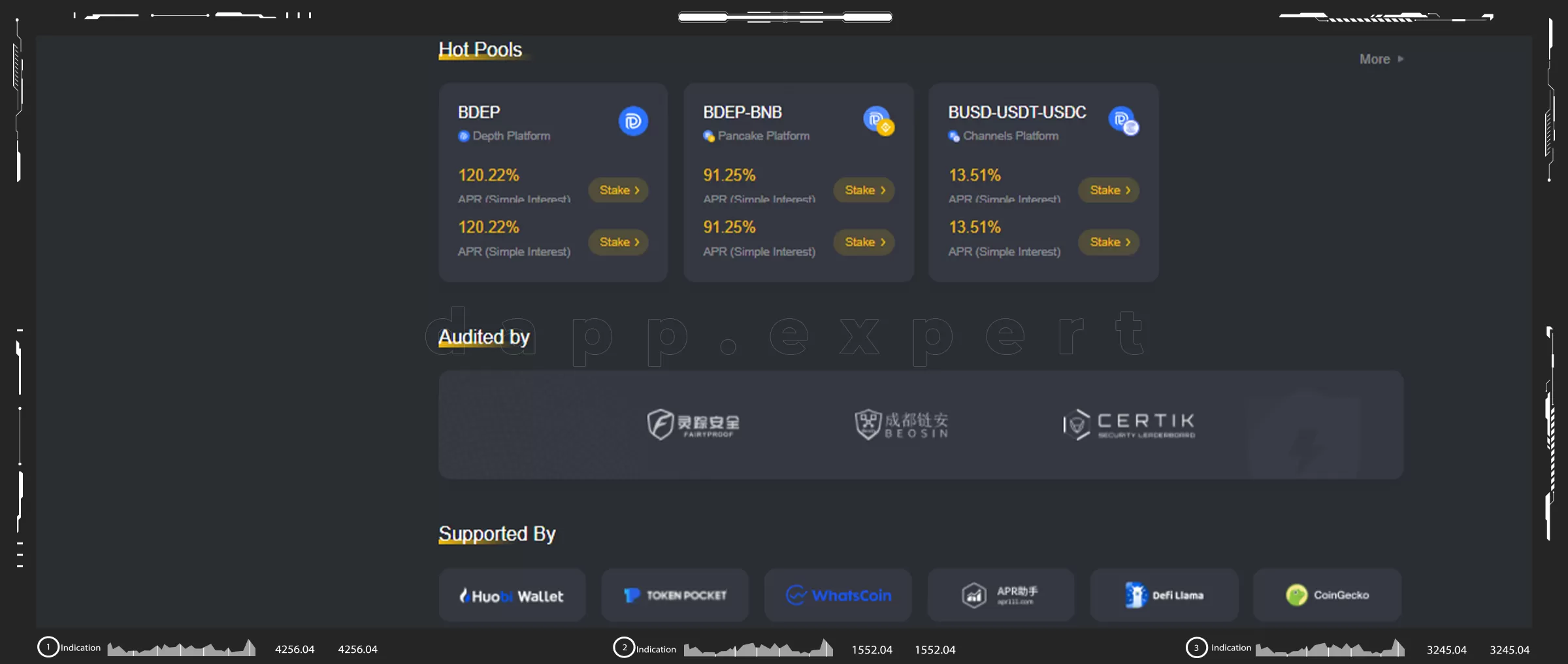 Depth — secure exchange of stablecoins Statistics