LooBr - Social NFT Marketplace — a revolutionary all-in-one cross-chain integrated NFT marketplace for players, creators and traders.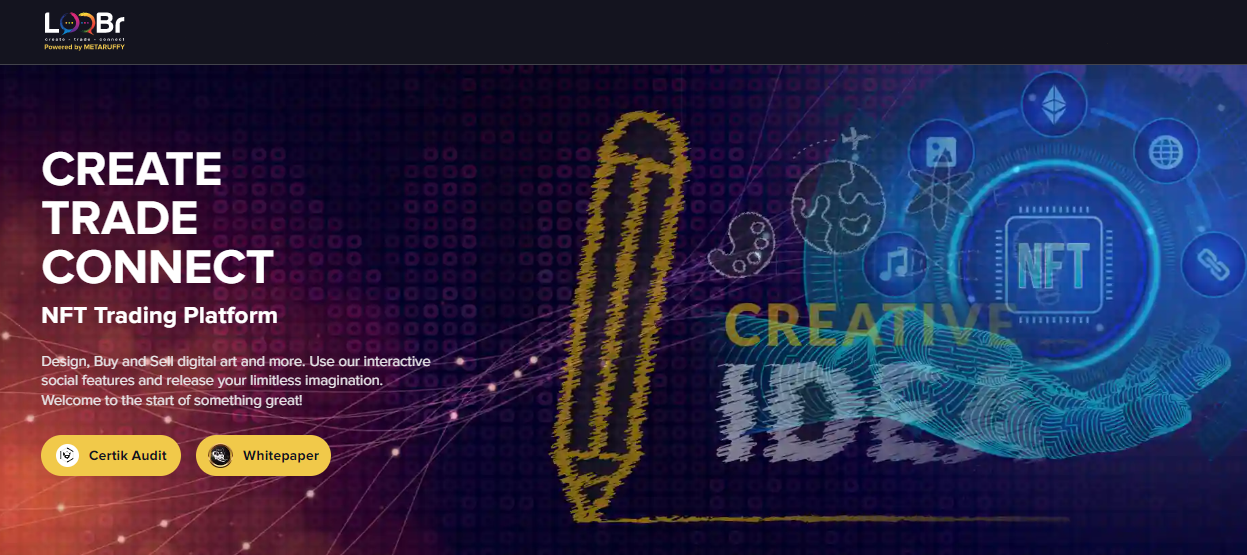 LooBr.com — a true cross-chain marketplace that currently supports BSC, Ethereum, Avalanche, Polygon, Solana and Cardano NFT.
No matter how you like to chat, LooBr will help you. With access to text, voice and video chats, you can chat with like-minded people or negotiate with NFT creators and other traders, according to your communication preferences.
The Loobr project is the first of its kind to integrate aspects of social media and connect it to a full-fledged NFT marketplace with customizable features.
LooBr - Social NFT Marketplace
LooBr provides social networking opportunities in its marketplace. Like, comment and share every NFT, listed on LooBr, and add your comments to the immortal story. Each NFT purchaser will receive an NFT with their entire social media archive. Use the LooBe social feed to discuss any topic. Become a LooBr content writer and lead user, and create subscribers who will buy your NFTs.