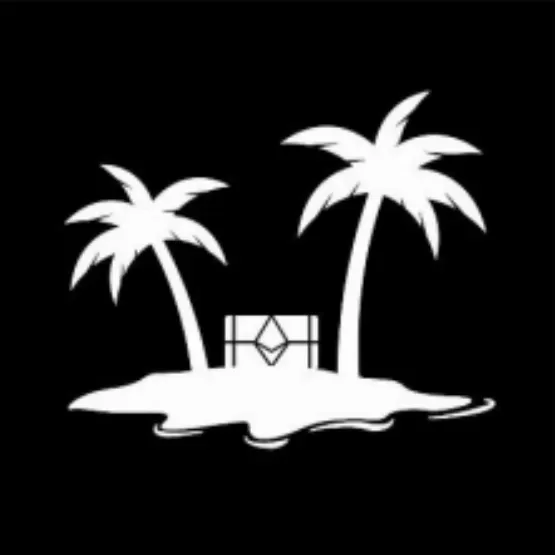 MetaIsland
Category:
Blockchain:
Language:
Platform:
MetaIsland — 1000 unique islands
MetaIsland is a collection of 1000 unique islands, classified by rarity and generated from hundreds of elements.
Contents: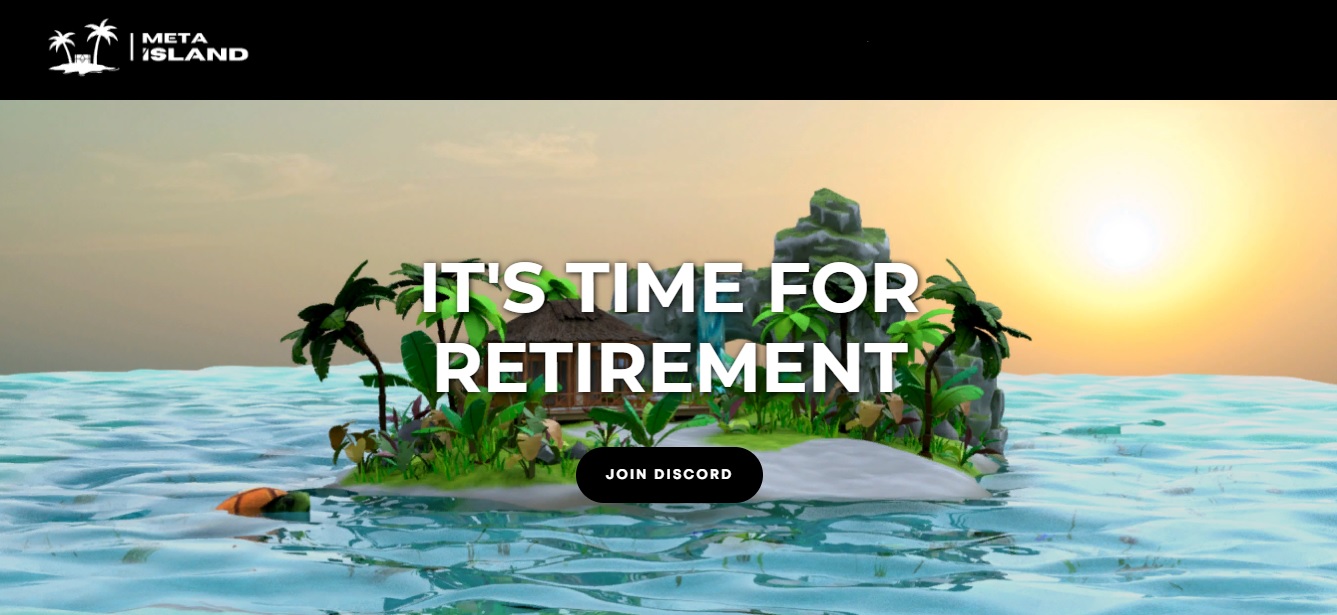 Description of the MetaIsland project
MetaIsland is stored as ERC-721 tokens on the Ethereum blockchain and hosted on IPFS. The goal - to build a private and independent community, living on Meta Island, granting the owner an exclusive passport and ownership of the first Metaverse Island ever created.
NFT stands for "Non-Fungible Token". This data represents something specific and unique.
MetaIsland
Unlike other "avatars" of NFT projects that appear day after day with the same goals, Meta Island has the ambition to forever change the scope and opportunities, offered by blockchain and NFT, by creating a NATION, a new country, decentralized with a community, united by the same and the same values of freedom and prosperity. Meta Island NFTs are collected on the Ethereum blockchain and will be available on Opensea after the collection is sold out.
Other features:
| | |
| --- | --- |
| 1 | Unlike other projects, MetaIsland will focus on quality over quantity. |
| 2 | The current supply - 1000 NFT islands, the next minting will take place by the end of January 2022, the number of islands will be announced at the same time as the date of this new minting. |
The first benefit of your Meta Island NFT - exclusive access to NATION MEMBERS and official Meta Island events. The developers will be organizing ISLAND FESTIVALS, workshops and parties exclusively for owners to reunite everyone within the Meta Island Vibe.
Additional information about the new nft dapp
Instead of WhitePaper, the site has published an introduction information. Thus, each new participant can study the features of the site and its work. In the RoadMap you will see a plan for further development.
If you want to stay up to date with all innovations, subscribe to the community in the following social networks:
There are over 10,000 members now. The smart contract doesn't have an audit.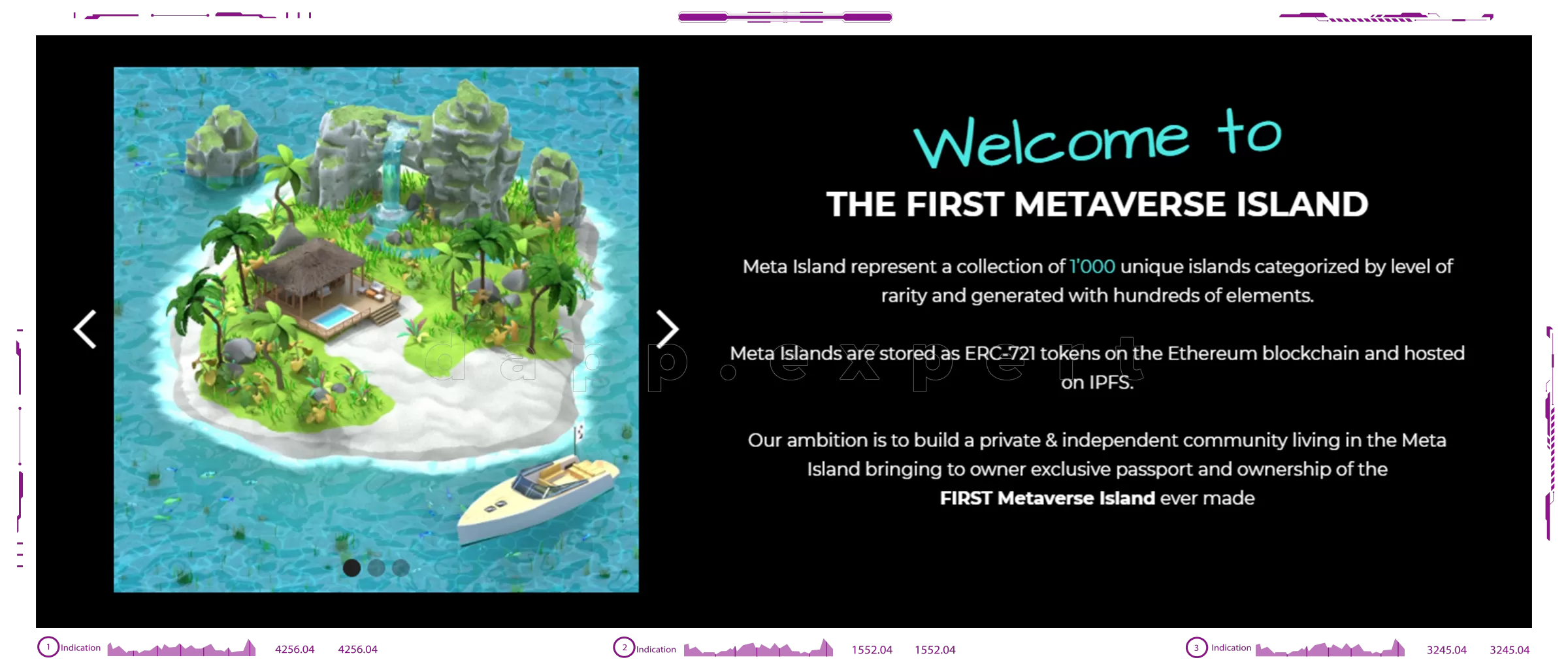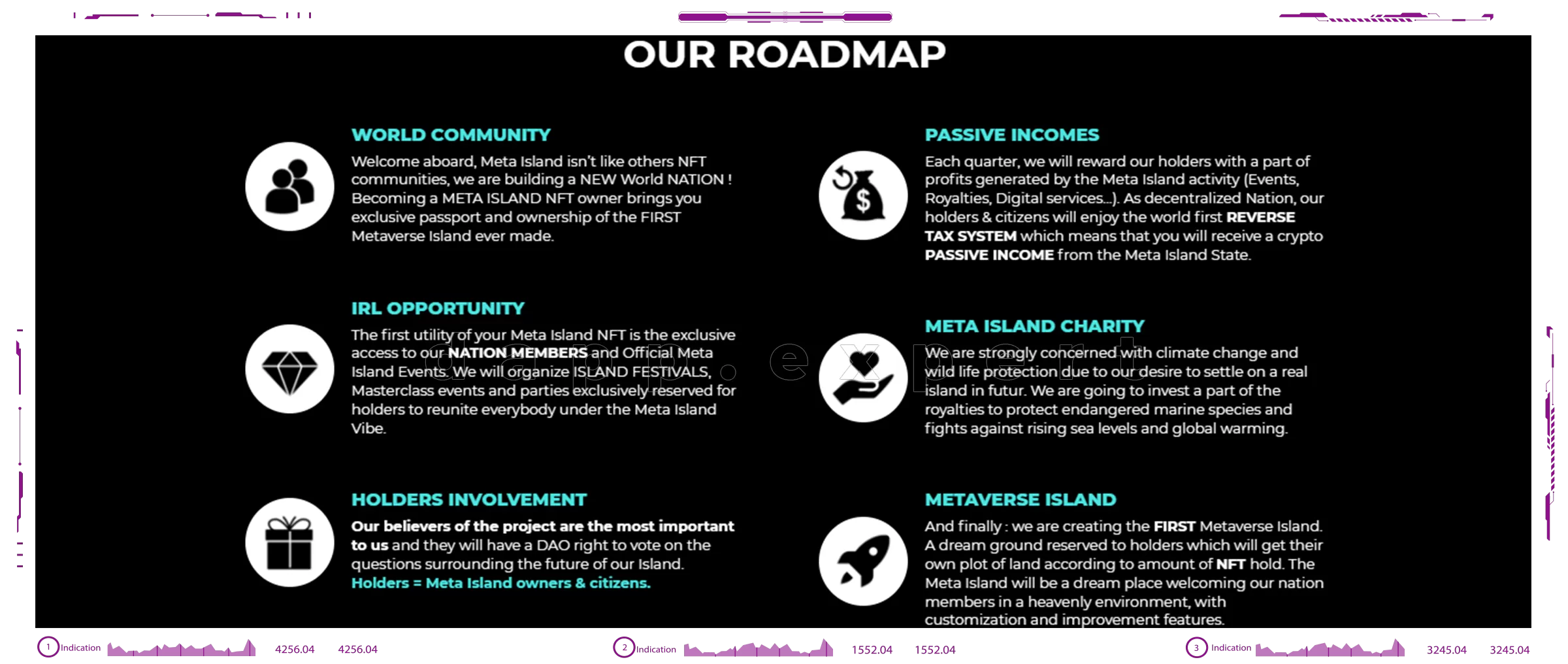 MetaIsland — 1000 unique islands Statistics
Users
ATH: 1.357
(Jan 28, 2022)
Volume
ATH: 1.339.288
(Jan 28, 2022)
Transactions
ATH: 1.911
(Jan 28, 2022)