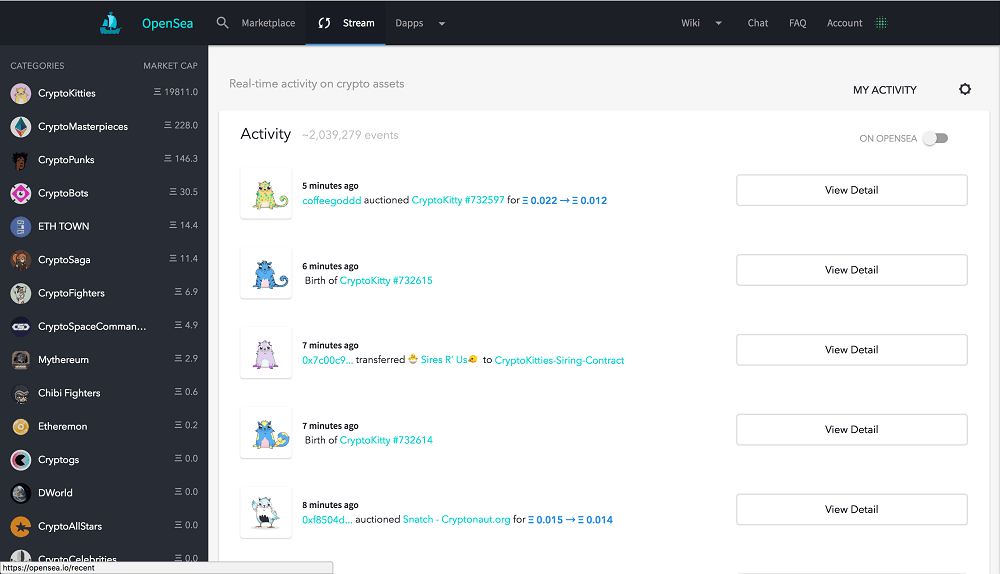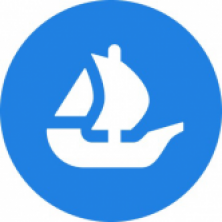 OpenSea
Category:
Blockchain:
Language:
OpenSea - the collectibles marketplace on the Ethereum
OpenSea - the resource that remains the largest crypto-collecting market. This service has more than 300 categories, 10 million items and has the best prices. The team collaborates with game developers to create custom storefronts for users. And they, in turn, automatically buy and sell their crypto collectibles.
Contents:
OpenSea app dapp description?
OpenSea - the resource, created for the crypto-collecting. It was founded in November 2017. The project is that open protocols, such as Ethereum, and compatible standards, such as ERC721, will allow you to develop dynamically in a new economy, where users really own their digital elements.
In this way, tools are being created to allow any developer to create rich, integrated markets for their digital assets.
OpenSea
OpenSea is the first and the largest peer-to-peer crypto-collectible marketplace, which includes game items, digital art and other virtual goods, supported by the blockchain.
Opportunities with OpenSea
There is no referral program on the platform, however, the resource allows you to buy and sell crypto objects. There are more than 200 different projects on the platform. These include a number of such games:
| | |
| --- | --- |
| Trading card games | Such as Gods Unchained and CryptoSpells; |
| Collectible games | For instance, Axie Infinity and CryptoKitties; |
| Digital art projects | Such as SuperRare and Makersplace; |
| Name systems | Such as ENS (Ethereum Name Service). |
To get acquainted with them in more details, you must create an account. Thus, you can view all the elements. You can also use the social find out the platform news, such as Facebook, Instagram and Telegram. The service offers a powerful search and sorting mechanisms that make it easy to find the goods you need. Road Map OpenSea includes major updates for market functionality. For example, it allows users to exchange mixed packages of digital assets, explore other networks, besides Ethereum, and expand the range of partners, using OpenSea as their main marketplace.
What do you need to use a blockchain resource?
If you are working on a desktop computer, you need to install the wallet extension for the browser:
You also need to fund your account with Ether in order to purchase goods. On your mobile device, you need to use an Ethereum-compatible mobile browser:
Trust;
Coinbase Wallet;
Opera.
The platform doesn't have an audit of the smart contract. However, the resource has a strong reputation as a safe marketplace for the unique blockchain-based assets. Firstly, the smart contract has passed more than 40,000 ETH of the volume and thousands of successful trades. Secondly, the project acted as the main market for several large games, including Etheremon Adventure, My Crypto Heroes, CryptoVoxels, ChainBreakers, Ether Kingdoms and CryptoBeasties, as well as the secondary market for CryptoKitties, MLB Crypto, Axie and many others. This is made possible through the use of the Wyvern protocol.
OpenSea - the collectibles marketplace on the Ethereum Statistics
Users
ATH: 41.817
(Aug 30, 2021)
Volume
ATH: 198.944.646
(Nov 14, 2021)
Transactions
ATH: 131.380
(Aug 24, 2021)