Pepe Stake is the first decentralized, immutable, and trustless community staking protocol for Pepe. It provides passive income for PEPE holders through the minting of stPEPE tokens, whose value only appreciates over time.
Content: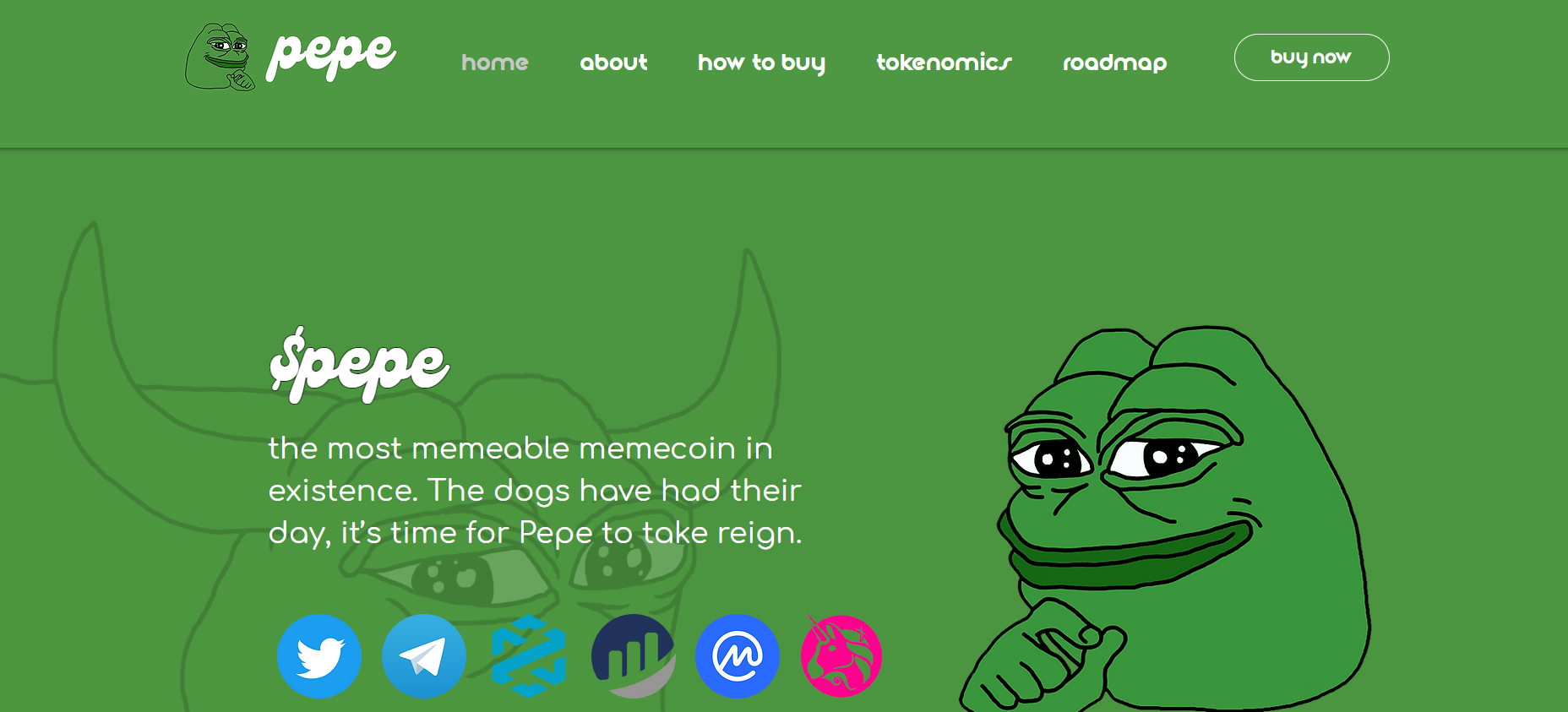 Benefits of stPEPE Staking
Pepe Stake is a value repository backed by PEPE, whose price is expected to continually rise. Pepe Stake has zero transaction and mining fees, and a low 5% fee is charged upon token issuance and redemption. The value of stPEPE tokens increases linearly and is fully backed by PEPE deposited without relying on third-party liquidity.
In addition to this, by utilizing the Pepe Stake platform for staking, you gain a range of benefits:
| | |
| --- | --- |
| Stable Income/td> | On Pepe Stake, you can participate in generating yield and increasing the value, which is entirely driven by community activity. |
| Stable Decentralized Finances | Pepe Stake is an excellent long-term earning opportunity with PEPE and stPEPE. |
| Simple and User-Friendly | Pepe Stake works seamlessly on both desktop and mobile devices. stPEPE compounds PEPE, whose value always appreciates. |
Pepe Stake has 100% open-source code and is licensed under MIT. Moreover, the immutable value store token is audited on the blockchain. The platform is supported by an embedded one-sided PEPE liquidity pool, making it secure and tested. The PEPE reserve held within the stPEPE contract is always greater than the total stPEPE supply. This surplus is generated through the 5% issuance and redemption fee of stPEPE. Additionally, all known security vulnerabilities in the SWC registry have been eliminated. Pepe Stake is designed for bullish/bearish market conditions and intended for gradual price growth over time. The price is calculated by dividing the PEPE balance backing stPEPE by the total stPEPE supply.
Description of the PEPE Token
Currently, PEPE is the most memorable memecoin in existence. Aside from its stealth launch without any pre-sale, it also features zero LP burn fees and contract renouncement. To purchase this token, users need to follow a few simple steps.
Download MetaMask or a wallet from the app store or Google Play Store. If you are a desktop user, download the Google Chrome extension by visiting metamask.io.
Deposit ETH into your wallet to switch to $PEPE. If you don't have ETH, you can buy it directly within MetaMask, transfer from another wallet, or purchase from another exchange and send it to your wallet.
Connect to Uniswap. Go to app.uniswap.org in Google Chrome or within your MetaMask app browser. Connect your wallet. Paste the $PEPE token address into Uniswap, select Pepe, and confirm. When MetaMask prompts you to sign the wallet, proceed with the signature.
Exchange ETH for $PEPE. The platform has zero taxes, so you don't need to worry about buying with a specific slippage, although you may need to use slippage during market volatility.
93.1% of the tokens have been sent to the liquidity pool, LP tokens have been burned, and the contract has been terminated. The remaining 6.9% of the supply is stored in a multi-signature wallet for future use as tokens for centralized exchange listings, bridges, and liquidity pools.