Radiant Segment — the easiest way to build segments, based on NFT portfolio and wallet tokens. Select one or more tokens and NFTs, set up filters, get a snapshot of all wallets that match the filter criteria and share this snapshot with your community.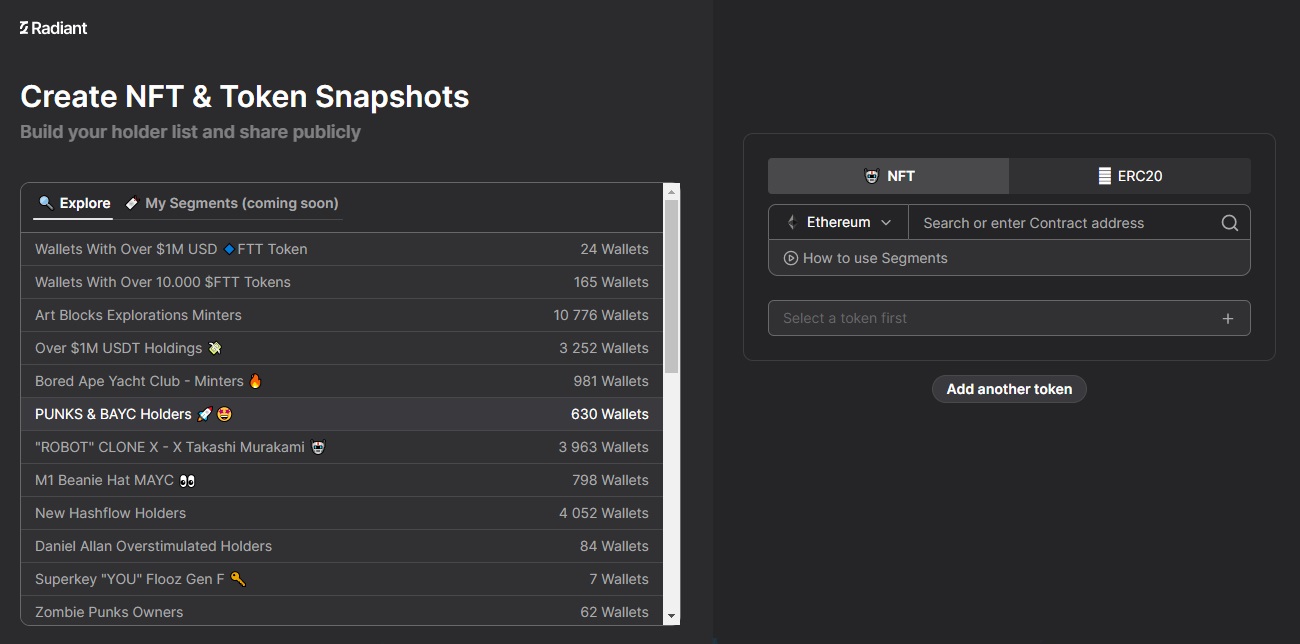 RadiantSegment - the perfect tool for airdrops, holder analysis or copy trading. The developers have made it as easy as possible for you to request, create and visualize NFT holders or tokens. With the platform segment, you choose your audience and upload a snapshot in CSV or JSON format, or simply use one of the integrations.
You can find wallets by number of ERC712/ERC1155 tokens, mint date and NFT features.
Radiant Segment
In addition, you can filter ERC20 tokens by quantity and date. The project team is constantly delivering new filters and updates.
Segments currently works with Ethereum and Polygon ERC712, ERC1155 and ERC20 tokens. More networks will be supported soon, such as Arbitrum, Solana and BSC. You can subscribe to the mailing list to receive launch notifications.
As a Radiant Launch Pass owner, you'll enjoy exclusive Segment Pro features, be the first to get access to Radiant Studio, and more.