Flovatar — a next generation PFP project, based on Flow, where collectors creatively shape their own unique characters. Participants will be able to choose their favorite combinations in seven main categories with over 3 billion different combinations. No more compromise between rarity and your personality.
Contents: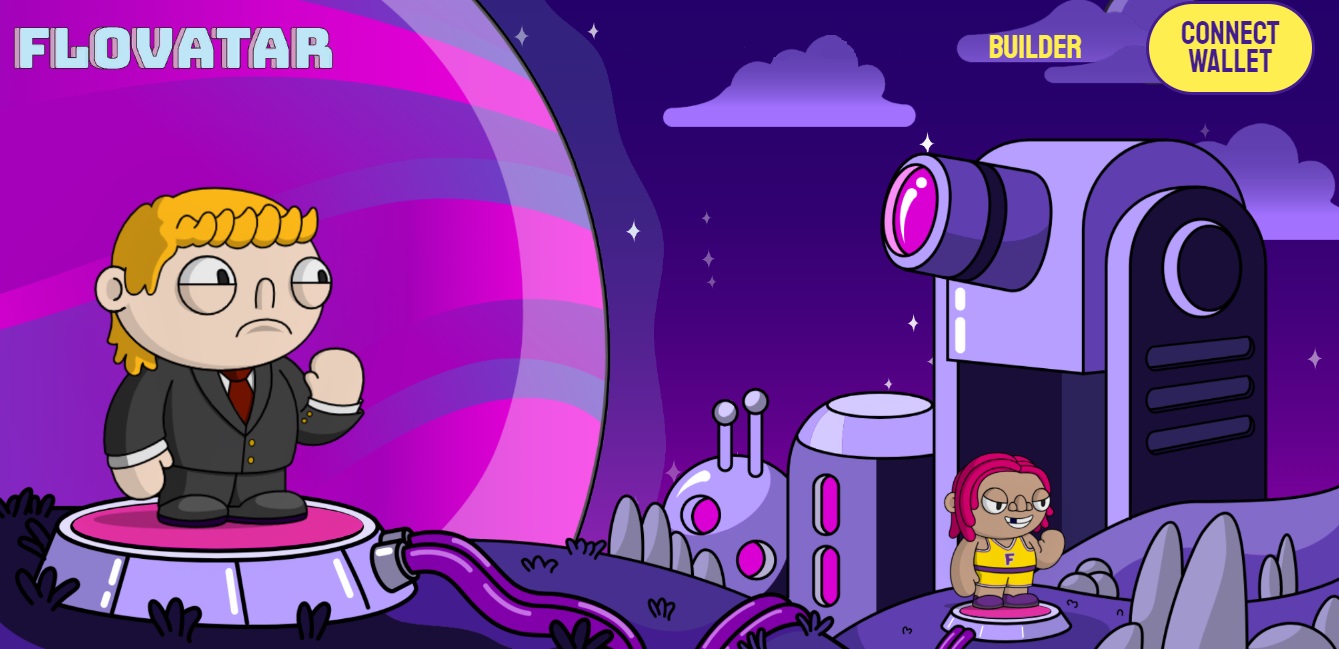 About the Flovatar site
Flovatar has appeared for the community and was much more than a simple PFP project. Each Flovatar will provide its owners with additional benefits similar to the perpetual lease of a full commercial license. This means that the Flovatar owner can independently engage in collaborations, sponsorships or commercial transactions. 90% of any potential income from these transactions will be withheld by the Flovatar owners.
Some possibilities:
| | |
| --- | --- |
| 1. | Only 9999 can be released as the original series and each has super powers. |
| 2. | Commercial rights license for your own Flovatar. |
| 3. | 1% lifetime fee for each secondary transaction to the original creator of Flоvatar. |
| 4. | Early access to the Stardust token ($ DUST) and participation in the DAO. |
| 5. | Upcoming airdrops, exclusive gifts and many surprises in the future. |
Two types of packages will be available for a purchase: Standard and Deluxe. Inside each set, you will find one Spark, needed for the life of the Flovatar. They differ in the number of rare boosters and Flobit components.
The team wanted to make Flovatar as accessible as possible for most members, so they decided to keep the standard package below the average price of many previous PFP projects, while the Deluxe packages can be quite attractive for collectors. Each package will contain one Spark, which will ensure fair distribution for all participants.
Flovatar
Flobits can be added to your favorite Flоvatar as accessories or to enrich the character's story. Unlike the main components, each Flobit is a unique NFT that can be applied to a Flоvatar, but also traded on the Marketplace. They can be thought of as skins that you can change in a video game, but as NFT, with the ability to apply multiple Flobits from different categories on one Flоvatar.
Social networks of the new nft site
There is no WhitePaper document on the site. Instead, there is an introductory article on the Medium blog. Thus, new participants can learn the specifics of the project. The RoadMap section outlines plan for further development.
From social networks, the community leads:
Subscribe and follow the news. The smart contract doesn't have an audit. Leave your email address to receive the newsletter with updates.