10 021 Mfers — a collection of 10,000 NFT figurines that want to revolutionize intellectual property.
Contents: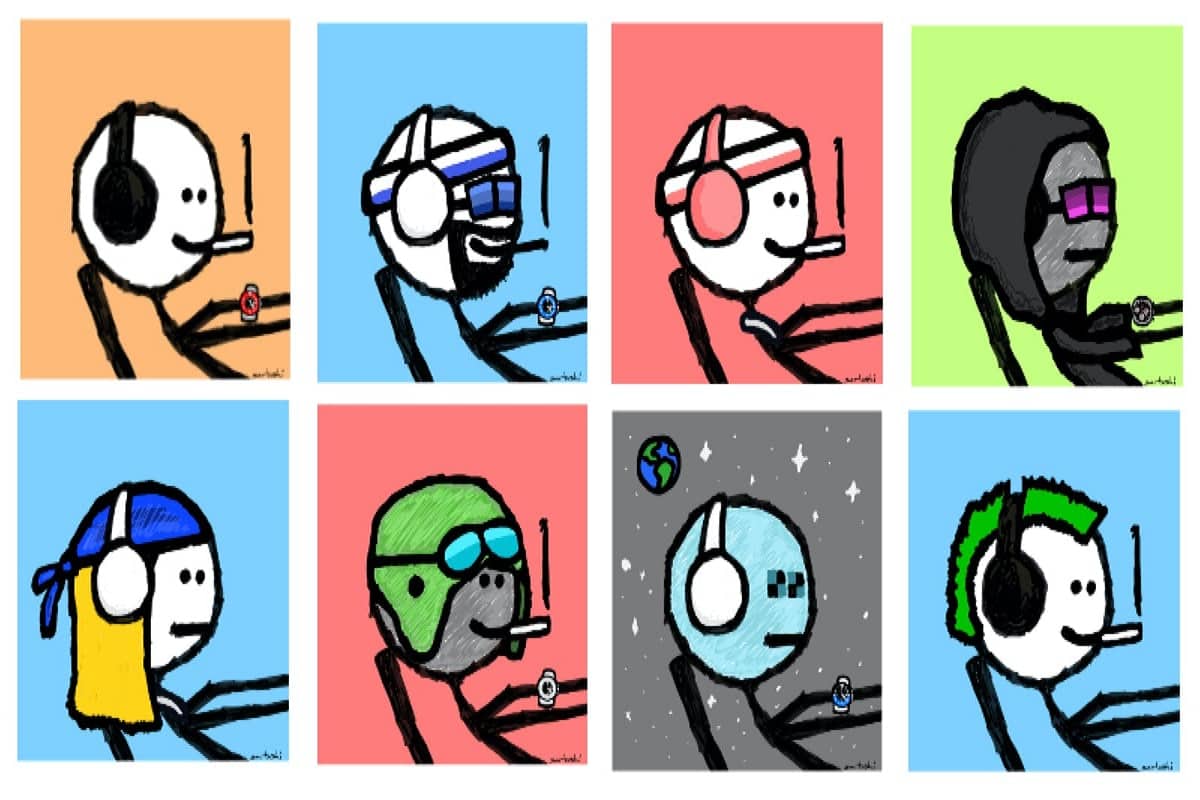 Description of 10 021 Mfers
Like popular collections, mfers is a collection of roughly 10,000 NFTs (10,021 to be exact). Each work in the collection is a figurine in headphones, typing on a keyboard outside the frame.
Some features:
| | |
| --- | --- |
| 1. | Since its launch, NFT traders on OpenSea, the largest NFT marketplace, have bought and sold about $110 million worth of mfers, more than the box office receipts of most Hollywood films. |
| 2. | If you want to get your hands on it, the cheapest mfer, listed on the NFT OpenSea marketplace, costs 3 ETH. It's 3000 dollars. |
At the heart of Mfers' meme art is an intellectual property dispute. This is one of the few "CC0" NFT collections, which means it is in the public domain. Its creator does not own the images and people are free to use the mfer brand as they choose. The idea is that mfer owners will profit if the brand grows, even if no one owns the copyright.
History of creation
The collection was created by a popular Twitter personality under the pseudonym Sartoshi. It was inspired by the phrase "are ya winning son?" a meme that, according to Know Your Meme, centers on a father who walks in on his son, playing a VR game. Sartoshi drew a stick figure, hunched over in a chair with a cigarette, hanging from its mouth as it tapped on a keyboard, in the same style as in the meme. Before it was an NFT collection, he used it as his Twitter profile picture, where he has nearly 170,000 followers now.
The collection has been saturated with the culture of Internet memes from the very beginning.
10 021 Mfers
The launch took place on November 30, the public sale began at 16:20 at a price of 0.069 Ether (230 USD). All 10,000 copies were sold out instantly, thanks in large part to Sartosha's subscribers. However, as is often the case in the NFT market, mfers were in the spotlight for a day or two, and faded when that luster moved on to the next attention-grabbing project. Like all collections, Mfers have different traits that make some of them rarer than others.