AutoMatic — a polygonal chain profitability aggregator. It uses an auto-add feature to maximize profitability. Once configured, the protocol starts by itself, without the need for additional attention from the investor.
Contents: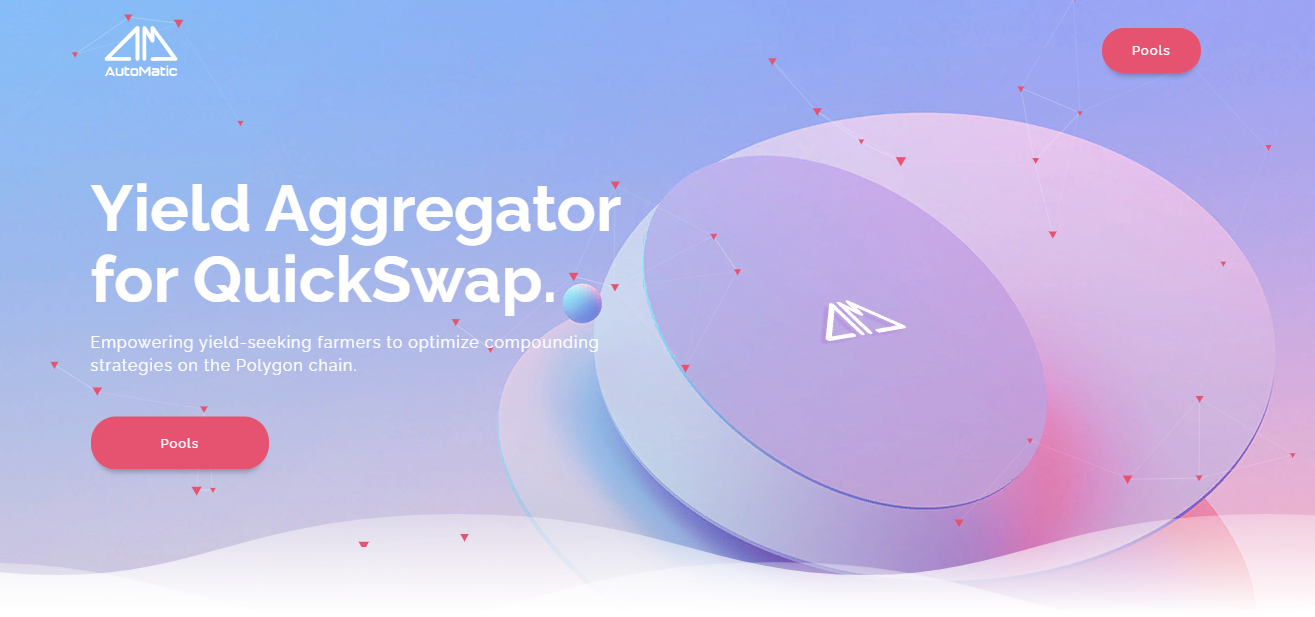 Description of the AutoMatic project
The AUMI token is the core of the AutoMatic ecosystem. The token can either be bought and placed on a bet, or earned as a reward from various pools. For every 10 Matic, earned through performance rewards, 9.8 AUMI will be minted. AUMI purchases and sales are subject to a regulated 0-10% trade tax, which will be converted to WMATIC.
Pools - investment vehicles that use specific sets of strategies. They use automation to invest and reinvest deposited funds to achieve high compound interest rates. In pools, you earn more from the asset you participate in, whether it is a liquidity pool token (LP) or a stand-alone asset. For example, pools, where QUICK-MATIC LPs can be placed, will result in more QUICK-MATIC LPs or QUICKs over time, effectively increasing your stake in the pool and allowing more rewards to be earned over time.
Other features:
| | |
| --- | --- |
| 1 | Only non-AUMI pools charge an execution fee and a 0.5% withdrawal fee for withdrawals less than 72 hours from the date of placement. |
| 2 | These fees would be less than the opportunity and cost of gas when trying to replicate the growth curve in isolation. |
| 3 | The fees will be used as a reward for AUMI holders. |
Vault has a three month penalty period for deposits, grouped by week. After a three-month period, funds for this week can be withdrawn without penalty. You can withdraw at any time before the expiration of three months with a penalty of 50%.
Funds in The Vault continue to generate rewards as long as they remain unclaimed and are also weighted for management purposes.
AutoMatic
Single asset pools - the simplest form of farming. Users place their tokens in the pool and the protocol handles everything else. AutoMatic will optimally increase the value, invested by investors, to ensure the best possible reward.
More about defi app
30% execution fee and withdrawal fee are collected and transferred to AUMI members. For every 10 MATICs, earned through performance rewards, 9.8 AUMIs are created and handed over to the appropriate users. Users will earn money with this reward system as long as the AUMI price remains above 10 MATIC / 9.8. All of these fees will ultimately go towards hosting AUMI, ensuring the sustainability and longevity of the project and benefiting both AUMI supporters and holders. The site has a WhitePaper document. With its help, each participant can study the features of the project. The RoadMap section marks future updates.
From social networks, the community leads:
Subscribe to find out about the news. The smart contract doesn't have an audit.