Gaming Arcade — a crypto-based gaming platform that competes against players from all over the world to get the highest score. Players can play solo 1v1 matches, create their own rooms to play with friends and participate in weekly tournaments.
Contents: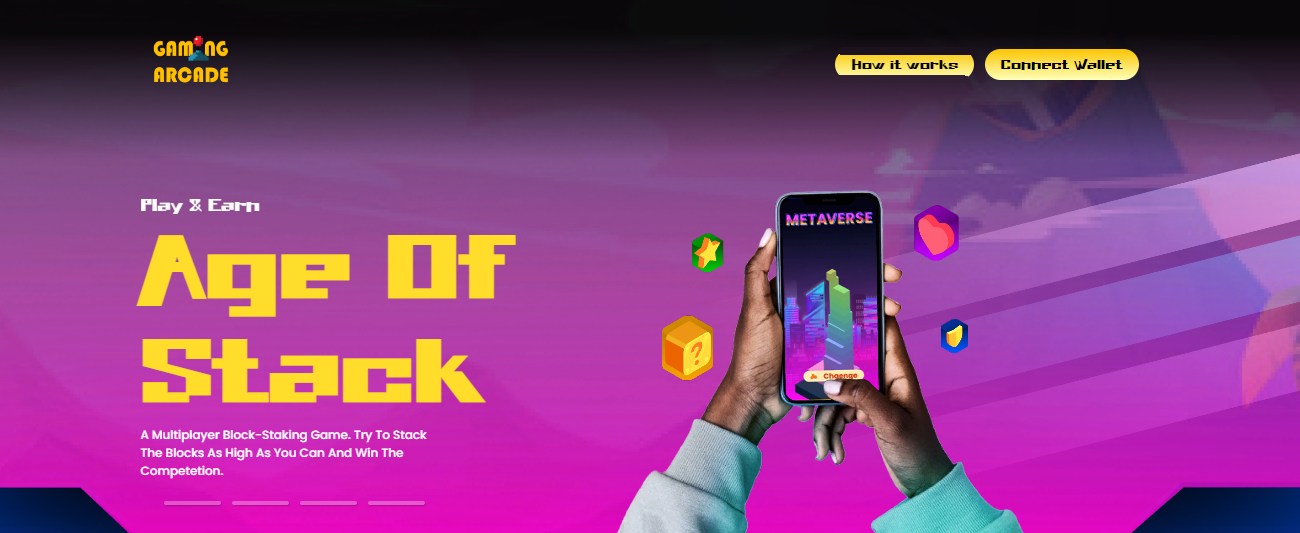 Description of the Gaming Arcade site
Gaming Arcade — a platform for arcade game lovers with a variety of games that can be played while betting on cryptocurrencies in the 1VS1 environment. It also has options such as creating your own rooms and weekly tournaments. The developers have added a collection of NFTs as game passes that will help players to get 100% of the bet amount, and if they bet, players will receive a share in the platform's revenue and management. In addition to the gaming platform, web gaming companies that want to run their existing games on the blockchain are also catered for.
Terms of use:
| | |
| --- | --- |
| 1. | If you do not have a crypto wallet, you need to create one. After you click "connect wallet", you need to select the specific wallet you want to connect. |
| 2. | Next, go to your wallet and accept the connection request. |
| 3. | If your wallet was previously on chains other than Polygon, it will also ask you to switch the network. |
There are many available games on the site and you can choose any you want to play. Each game has its own modes and may vary, such as 1VS1, custom rooms or tournaments. You can either choose from pre-set bet amounts or edit them with your own (this may vary, depending on the game). After you select the amount, your wallet will receive a request to transfer the bet amount you selected earlier. Confirm the request and the amount will be transferred to the game. Return to the game screen after the payment is completed.
Gameplay features
You will be matched with random players. In case there are no available players at the moment, you can still play the game and the score will be saved and matched every time the next player plays within the next 24 hours.
If you win, the winning reward will be transferred to your wallet address.
GamingArcade
If 2 or more users/players receive the same high score, the winner/rank will be determined on a first-come basis. A tournament leaderboard will be created, showing players' rankings, after they submit their scores.