Naksh is constantly pushing the limits of what NFTs can do. The past and future of art and art exchanges needed a bridge, and this is where the team came up with the idea of an NFT marketplace, catering to regional artists and traditional environments.
Contents: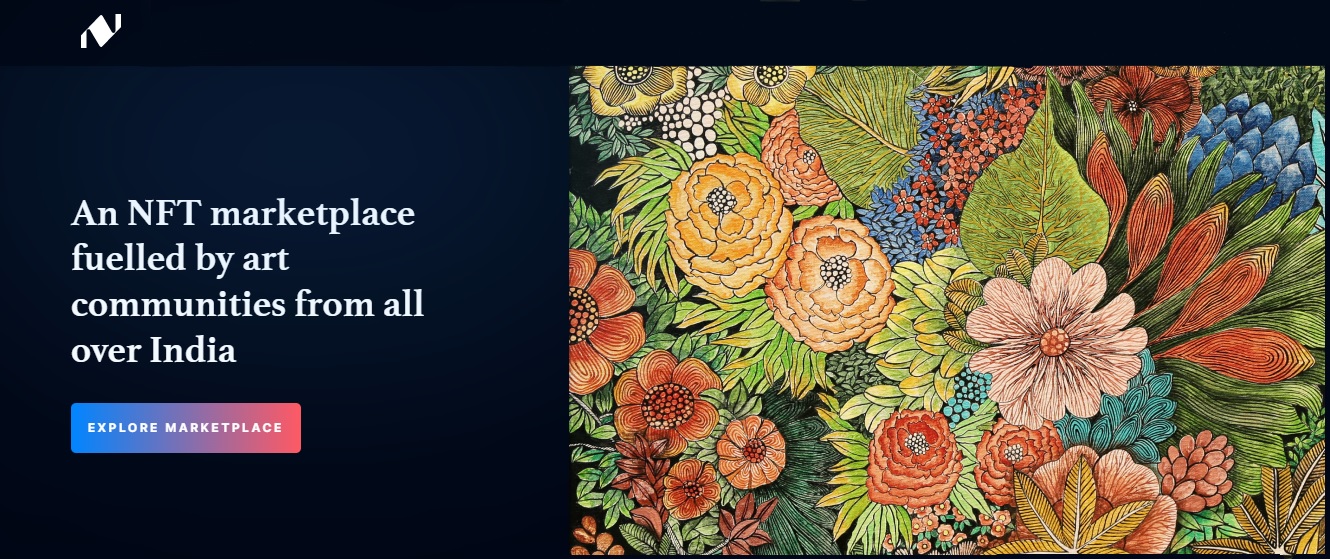 Making art with Naksh
Naksh - an NFT marketplace, created by experienced artists from all over India, working with digital and traditional art forms. Unlike most other revolutions in the art world, the latest NFT revolution is more about sharing and ownership.
With Naksh you can:
| | |
| --- | --- |
| 1. | Create and buy original works of art. |
| 2. | Use the paid works of some of the best authors in India. |
| 3. | Communicate with the community. |
Most of the exchanges, taking place through NFTs, are related to digital art and artists, which seems unconvincing these days when connectivity and outreach are extremely convenient. This was the driving force behind the introduction of Naksh as an NFT marketplace. Naksh maintains an incredible variety of art.
Naksh aims to build a community that will work to revive the Indian traditional art market by helping artists to bring their work to more collectors around the world. And in order to properly build this community, it was decided to build it on the NEAR protocol.
NEAR - an efficient platform for building decentralized applications.
Naksh
It is comparatively cheaper, compared to other major blockchains, which makes it more convenient to use. NEAR also has extremely low gas consumption, making it one of the most sustainable platforms in the ecosystem. The NFT Naksh Marketplace will be powered by the NEAR token, fueling the growth of this vibrant ecosystem.
Other features of defi app
The team at Naksh is working towards a future where art exchange is convenient and transparent, making it beneficial for both the buyer and the artist. Naksh will reach out to artists who practice traditional art forms and help them to create their NFTs, curating one of the finest collections of Indian art forms for a global audience to choose from, facilitating increased production. This provides buyers with the opportunity to empathize and support artists while exploring new art forms.