OakFarm — profitable optimizer on the OKExChain blockchain
OakFarm — a high frequency profitability optimizer, powered exclusively by OKExChain (OEC) and Binance Smart Chain (BSC). It automatically puts the assets, deposited by users into the mining pool for maximum profit.
Contents:
Description of the crypto defi OakFarm project
OakFarm will run every minute so farmers can enjoy the beneficial effects of compounding. The OKF Token (OakFarm.io) - the governance and incentive token, used for the OakFarm project. It is issued to mining users as a reward.
OakFarm vaults are focused on providing DeFi users with automatically calculated rewards at empirical optimal intervals. Intelligently adjust payout collection frequency and one-time auto connect up to 3 minutes to further boost compound interest and ensure the highest APYs in vaults. In addition, the bid pool helps users to obtain the OakFarm OKF platform token.
Working rules of this defi app:
| | |
| --- | --- |
| 1 | To get started, you need to have OKT in your Metamask wallet as a gas price. Go to the home page and click "Connect Wallet" to accept the connection. |
| 2 | Go to the home page and select the farm pool. |
| 3 | Enter the amount, click "Confirm" and "Deposit". Click "Confirm" to confirm the transaction. |
The CHE / CAKE farm - where you can take advantage of compounding automation and high APY. Maximizer farms take the profits from the original CherrySwap / PancakeSwap farm and put it in a CHE / CAKE automatic mixing farm to give you higher profits while protecting your capital stock.
According to test calculations, assuming the CHE price remains constant, the APY of the USDT-USDC farm - 30% and the APR of CHE - 300%. The APY for the one who deposits the USDT-USDC Yield Maximizer - 189,9%. This is much higher than the 30%, achieved by simply adding USDT-USDC, but the risk is very minimal. The only risk will be that the CHE price will fall significantly or the CHE annual interest rate will also fall. However, even if the CHE price drops significantly, the principal, invested in USDT and USDC, will remain the same.
Dapp on social networks
You can get more information about the work of the project through the introductory document. Also, the developers maintain a Medium blog, where news articles are available.
From social networks, the community leads:
Subscribe to stay up to date with all updates. Smart contract audit is available here.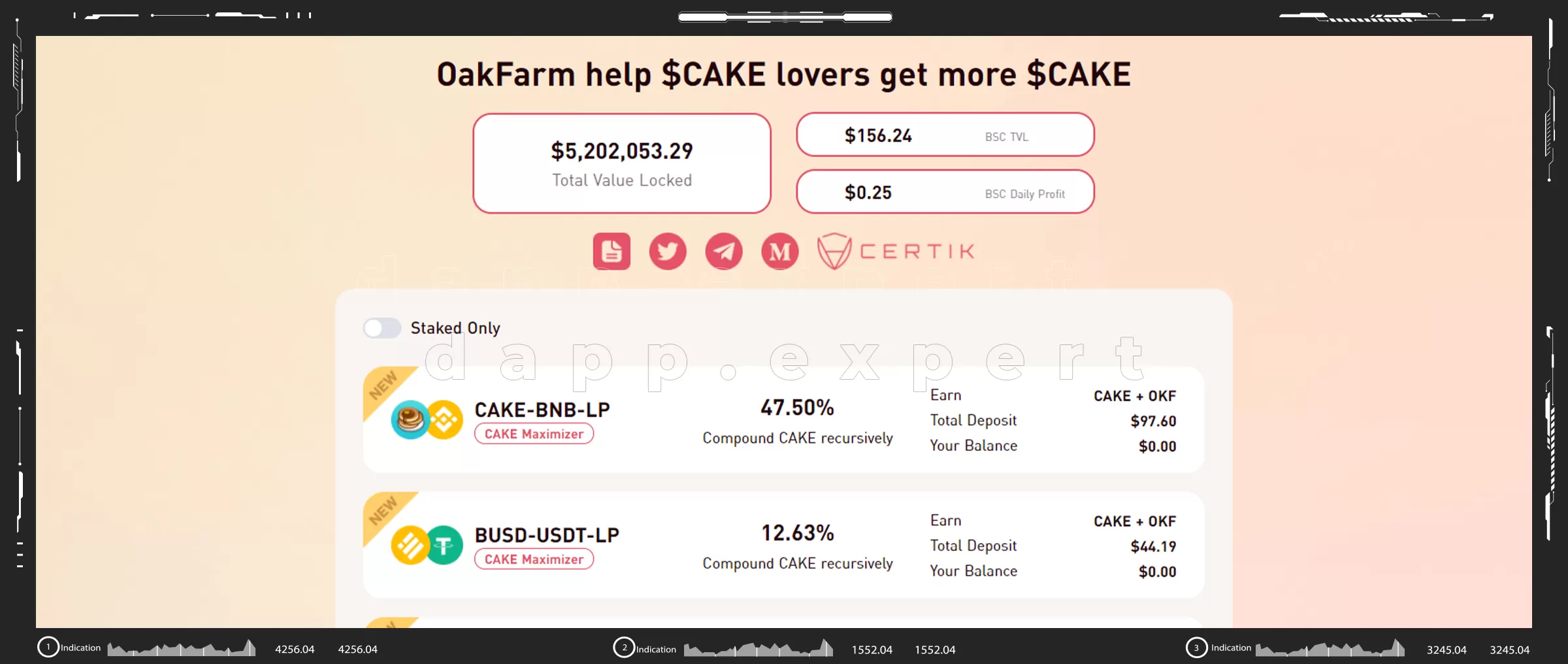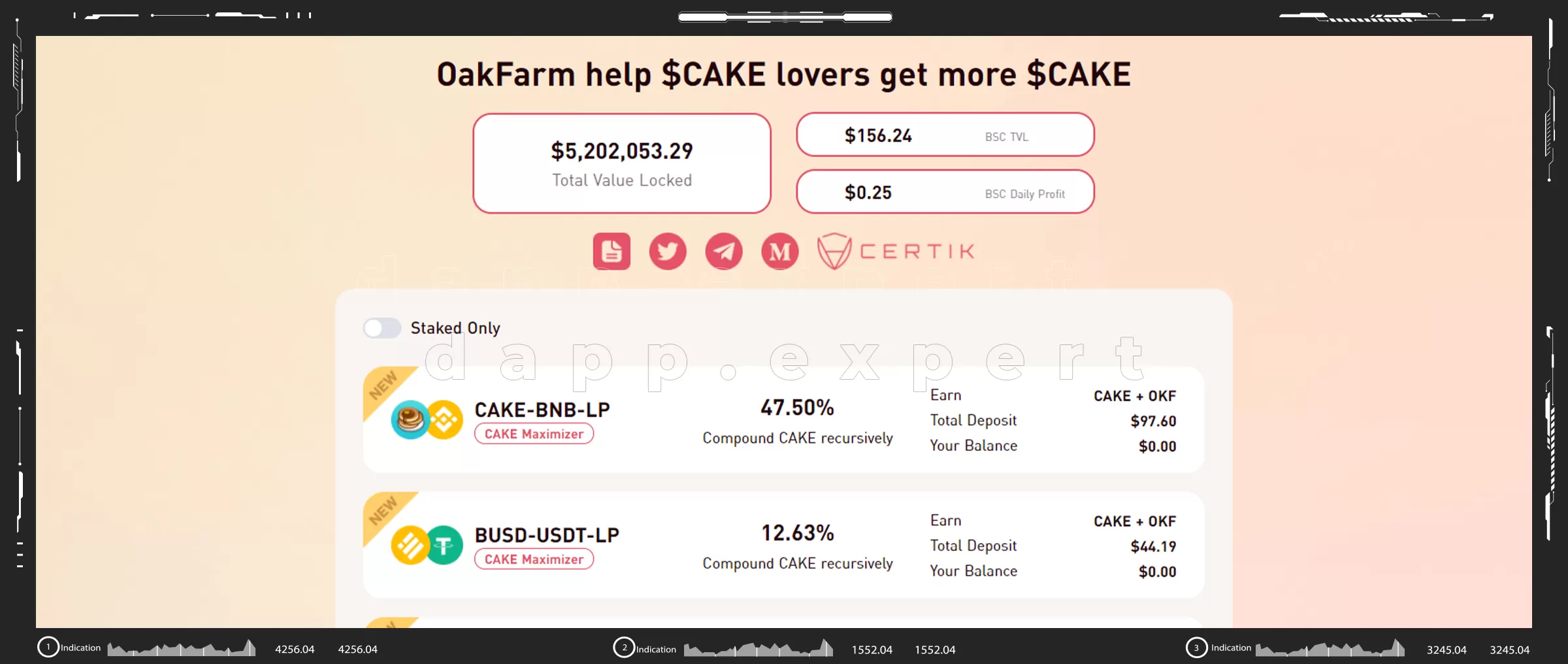 OakFarm — profitable optimizer on the OKExChain blockchain Statistics