FuzzSwap — exchange tokens for Harmony
FuzzSwap — a decentralized platform on the Harmony blockchain. The team is working to build an entire defi space that will help to bring cross-chain funding to the world.
Contents: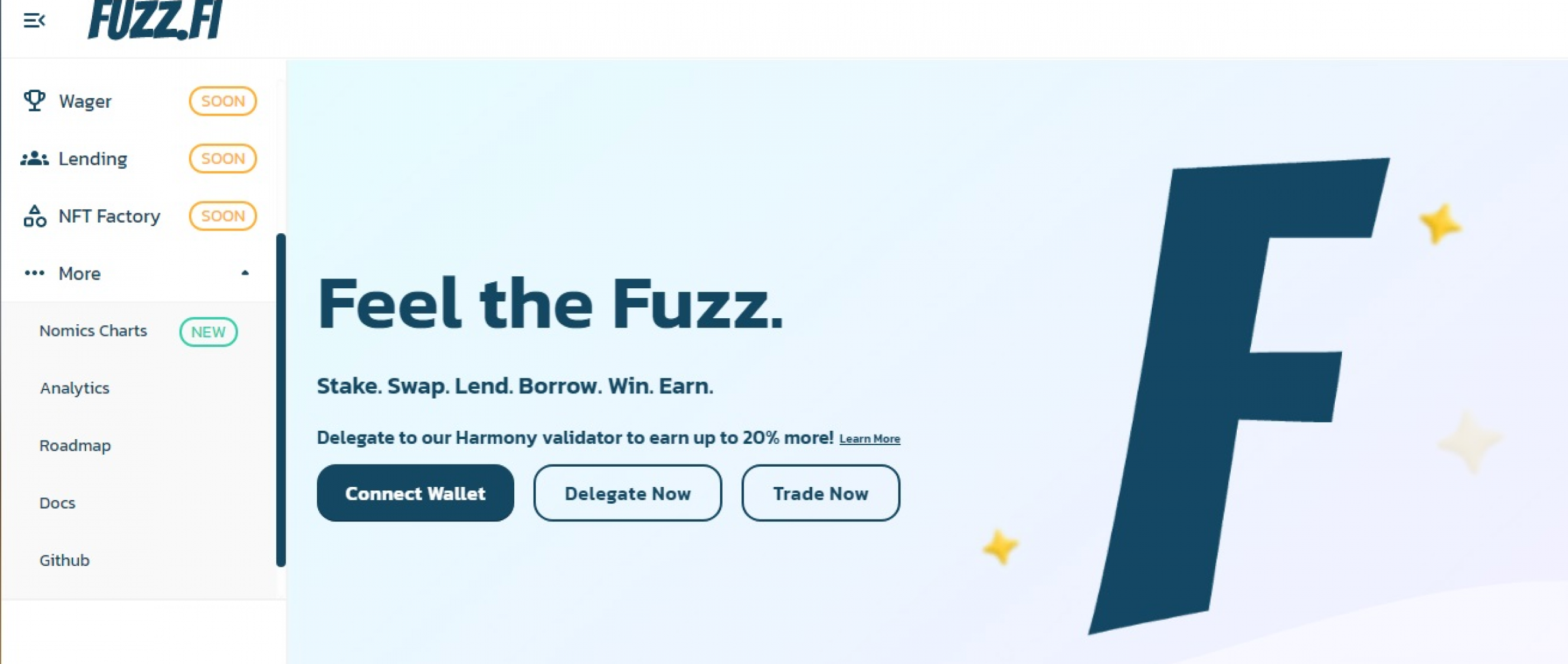 Project description of the FuzzSwap
The FUZZ Finance token will become the epicenter of the Fuzz.Fi ecosystem. The main prerogative - to create new, exciting and extremely unique decentralized applications to introduce the world of the Harmony ecosystem and drive its adoption. No hard limit for FUZZ will be there. However, there is a soft cap of 1 billion tokens, which is a marker that will be used to assess deflationary mechanisms and attempts to stay below this threshold.
Staking rewards:
| | |
| --- | --- |
| 1 | For every 10,000 ONE, delivered to the validator, you will receive a minimum of 5.025% plus 0.025% for every 10,000 thereafter. |
| 2 | If you bet less than 10,000 ONE, you will still receive a 1% increase in staking rewards. |
The bet amounts are updated every hour. Until this update happens, you will not see your wagering bonus. If you cancel the delegation entirely, you will still keep the amount you accumulated minus the amount, accumulated in the last hour.
Bounty Auto FUZZ: 0.25% of the expected profit of all users of the Auto FUZZ pool.
FuzzSwap
This award is like a reward for providing services to other users. Every time you apply for an award successfully, you also help by activating the Auto FUZZ Pool interest function for everyone.
More about Fuzz Swap defi network
On the website, you will find a link to an introductory document. It contains all information you need to work. Also, you can see personal statistics and Roadmap.
From social networks, the defi project leads:
Subscribe to stay up to date with all news and updates. Smart contract audit is available here.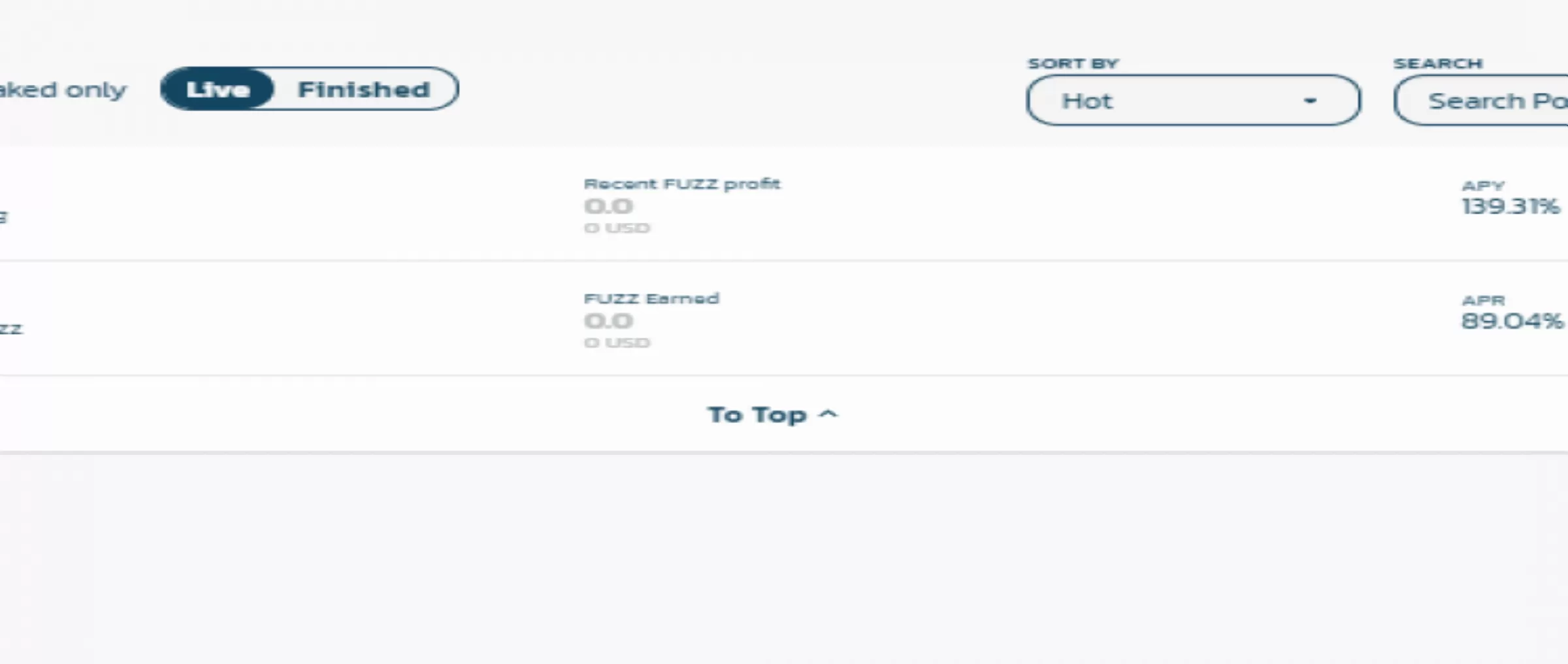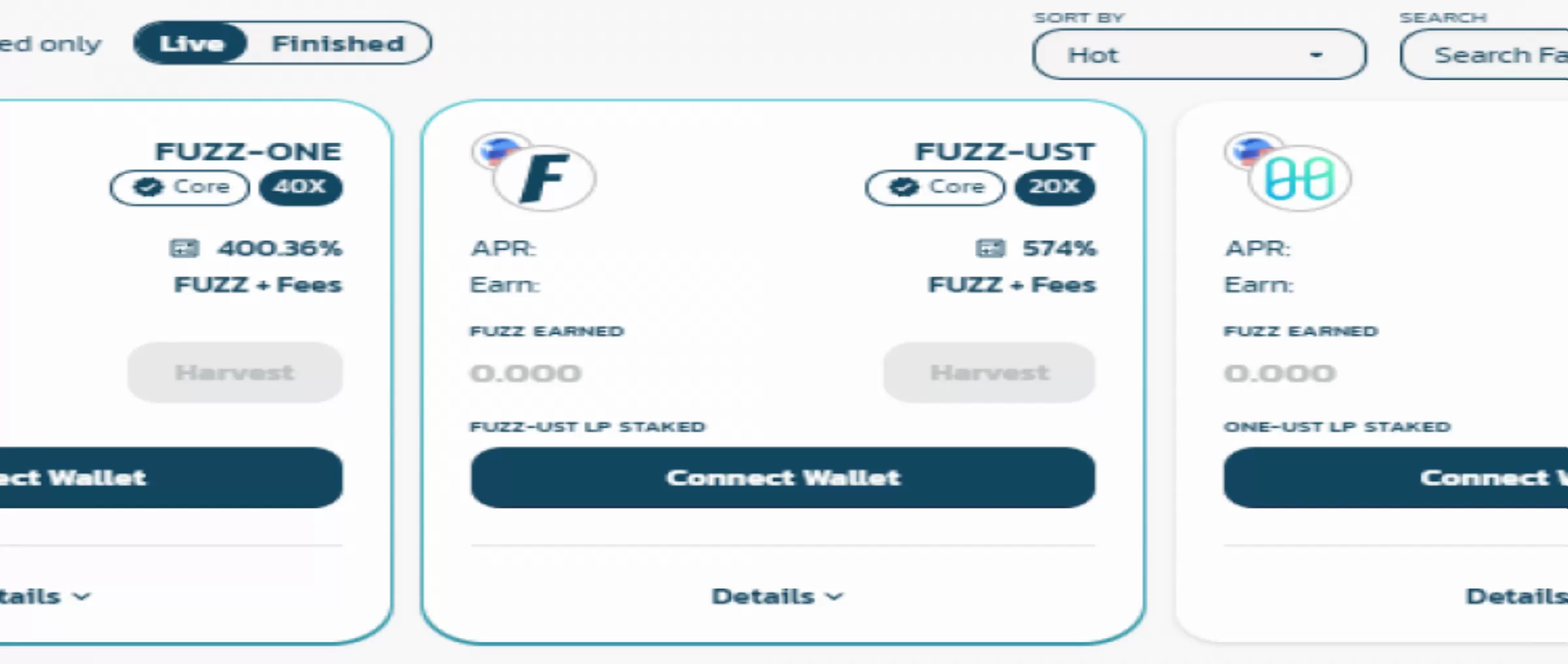 FuzzSwap — exchange tokens for Harmony Statistics