Tranquility City — a game, developed on the Harmony blockchain, where people can interact with each other, have fun and, of course, trade.
Contents: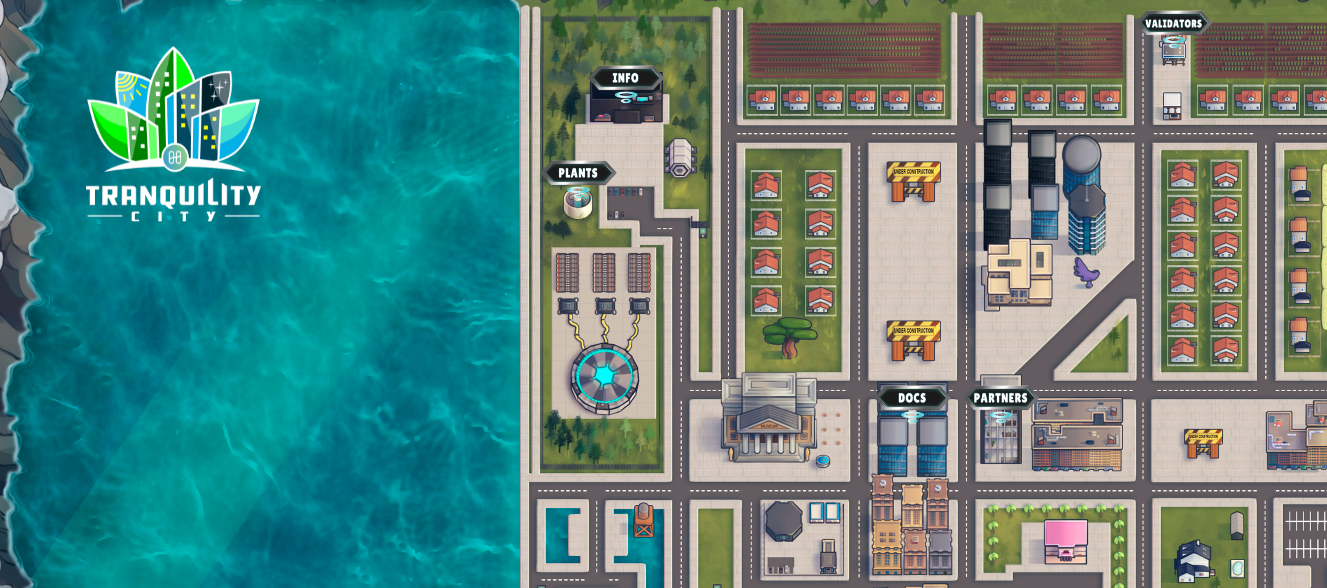 About Tranquility City
The city will have several districts, each with real estate, and people will be able to decorate their private quarters with furniture and vanity items that they can sell on the market. There are also several service areas such as the Cassiopeia area for community events. Financial District for interacting with contracts from Tranquility City partners and many others to be determined by the developers/community.
There are several elements that make up this game:
| | |
| --- | --- |
| 1. | Real estate |
| 2. | LUMEN token |
| 3. | NFT players |
| 4. | Cassiopeia area (community activities) |
The economy will be community driven. The team will not interfere with the prices of items on the in-game marketplace. Furniture and other decorations will be bought/traded for in-game currency (project management token - LUMEN). It is planned that NFT property owners will be able to buy plants that they will put on their property in order to start growing LUMEN.
Avatars in the crypto game
People who want to join this game will also get the opportunity to choose their appearance!
Once you enter the game, you will be given the option to choose how you want your avatar to look. You can change your look to suit your style.
Tranquility City
Initially, the development team wanted to make NFT avatars and let people create them. But there are many projects that do it for free, so the team decided to do the same for the community of this project. Avatars are part of the game! Tranquility City has taken inspiration from several projects such as Habbo, Club Penguin (a true classic), Decentraland, Aurory, DeFi Kingdoms and many more. Obviously, the developers have made their own original contributions and made this game a unique project.