HDOKI is a unique entertainment platform that develops applications with earning capabilities. Here, users can compete and trade NFT and OKI tokens. It's a new world where the time spent on games can be monetized, and classic games gain a new life.
Contents: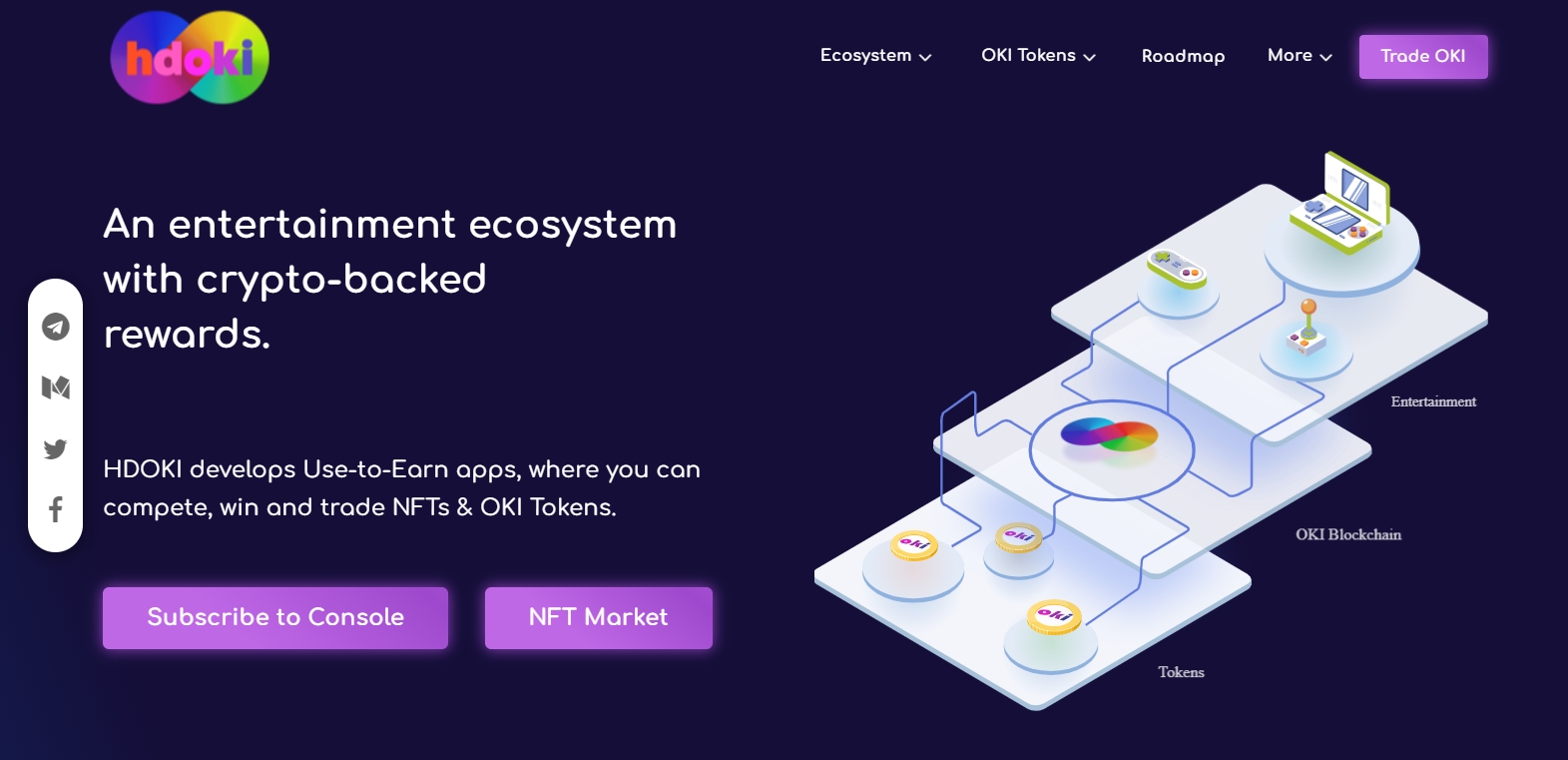 How to start playing Hdoki
To start playing Hdoki, you need to create an account on the project's website. After that, you can download the Hdoki application to your smartphone or computer.
Then, you can choose the game you want to play. Games can be sorted by genre, popularity, and rating.
To begin playing, you need to select a character and difficulty level.
By earning HDAO tokens, you can purchase in-game items, trade them for other tokens, or withdraw them to fiat currency.
Games and rewards
HDOKI offers a whole range of games in which users can earn OKI tokens and collect NFTs. Here are some of them:
"Orbit" - an engaging game with minimalist graphics, where you have to overcome spatial obstacles and collect points.
"Wings of Fire" - a classic shooter with modern gameplay, where your mission is to save humanity from invasion.
"Shpoomfs" - a game inspired by the "Impossible Game" with excellent graphics, sounds, and animations.
"Bullet" - an endless top-down shooter game where your mission is to overcome the maximum number of enemy attacks.
Token distribution
OKI is a utility token that fuels the Play-to-Earn economy. 80% of the total supply will be locked for the next 5 years. The maximum supply is 4,000,000,000 OKI.
| Parameter | Value |
| --- | --- |
| Token Name | HDOKI (OKI) |
| Symbol | OKI |
| Maximum Supply | 4,000,000,000 OKI |
| Blockchain | BSC, SPL |
HDOKI is not just a gaming platform; it's an entertainment ecosystem with cryptocurrency rewards. HDOKI develops Use-to-Earn applications where you can compete, win, and trade NFT and OKI tokens. It's a fresh perspective on the world of games and entertainment, where everyone can find something for themselves.