Waxel World — a game to play and earn NFTs on the WAX blockchain with a charming pixel art style.
Contents: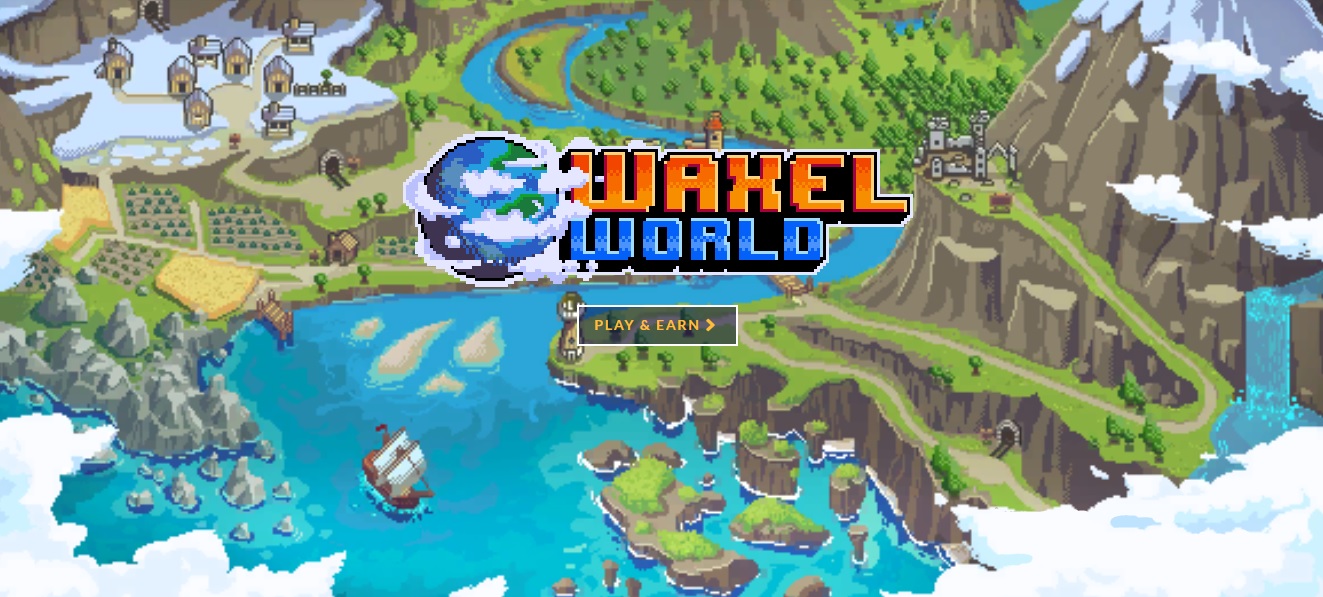 Features of Waxel World
The gameplay of the Waxel World NFT is based on the popular Waxel Ninjas collection. Imagine the continent of Waxel Ninja, gathering new NFT resources like ores, crops, wood, fish and more to create new items like tools, weapons, armor, buildings and more.
To truly enjoy playing Waxel World, it is better to have at least 1 Waxel Ninja in your wallet. This way you will be able to find/craft any NFT in Waxel World, such as citizens, professions, materials and items. You can use any of your Waxel Ninjas to play the game, but you won't be able to use all of the ninjas at the same time (only up to 10 characters). There is no way to change anything in your Waxel Ninja. In the future, it may be possible to somehow use the traits of your Waxel Ninjas in the game when more features are added.
Game features:
| | |
| --- | --- |
| 1. | Waxel Hero - your personal in-game character with various outfits, armor, weapons, etc., with which you can run around your settlement and send on missions. |
| 2. | As Waxel World develops, its inhabitants learn new skills and professions that will be constantly added in the coming years. |
| 3. | Customize your own settlement, using resources and special professions to build, furnish and upgrade your buildings. |
After Waxel Ninja, citizens are the most important asset in the Waxel world, because without them, you won't be able to earn professions to collect materials and create items.
The only way to get citizens — to either find them with Waxel Ninjas or buy them on the secondary market.
Waxel World
With your ninjas, every couple of hours you will be able to "search" for a new citizen, who will be added to your WAX account on the blockchain. The rarer the "race" attribute of your Waxel Ninja, the faster you can find a new citizen and the higher the success rate.
Materials in the crypto game
Materials are needed to craft items. To do this, you will need to collect raw materials and purify them. The rarer the raw material, the longer it will take to process it. You can mix raw/refined materials with NFTs in packs of 10 of each material to trade, sell and buy on AtomicHub/NeftyBlocks. More materials will be added in the next expansions/updates, even more rarity, and they will also be needed to build your own buildings.
Every gaming asset in Waxel World is an NFT. This way you, as a player, truly own every asset from the game. Only you can decide what you want to do with your earned/purchased NFTs. You can sell, buy or even burn your NFTs.