Cryptocurrencies have become an integral part of the modern financial system, and their popularity continues to grow. Along with this growing interest in cryptocurrencies, there is an increasing demand for tools for trading and investing in them. One of such tools is cryptocurrency futures. In this article, we will discuss what cryptocurrency futures are, how they work, and what opportunities they offer to investors and traders.
Table of Contents: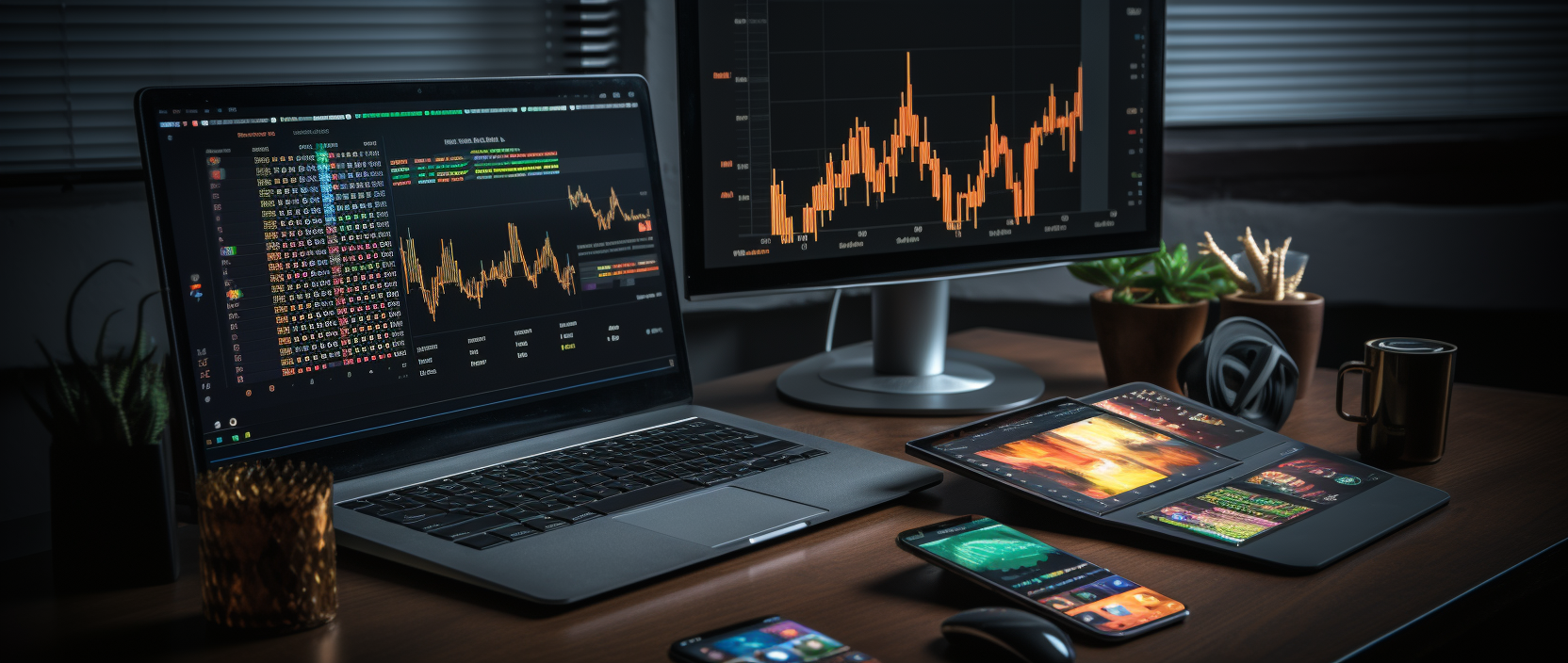 What Are Cryptocurrency Futures?
Futures are contracts for the future delivery of an asset at a specified price and time. Cryptocurrency futures are contracts for the purchase or sale of cryptocurrency at a predetermined price in the future. They allow investors and traders to access price changes in cryptocurrencies without owning the actual assets.
The main advantages of cryptocurrency futures are:
| | |
| --- | --- |
| Leverage | One of the main advantages of futures is the ability to use leverage, which allows for the potential for profit with small price movements. However, it's important to remember that leverage also increases risks. |
| Hedging | Futures enable investors and companies to protect themselves from losses associated with changes in cryptocurrency prices. For example, if a company expects to receive payment in Bitcoin in a few months, it can purchase Bitcoin futures to lock in the price and avoid losses from a potential price drop. |
| Liquidity | Cryptocurrency futures are traded on specialized exchanges, ensuring high liquidity and the ability to enter and exit trades quickly. |
| Diversity of Cryptocurrencies | There are many different cryptocurrencies in the market, and futures are available for many of them, allowing investors to diversify their portfolios and trade different assets. |
Cryptocurrency futures work similarly to futures on other assets.
Investors can enter contracts for buying (long) or selling (short) cryptocurrency on a specific date in the future.
When entering into a contract, a price is established at which the transaction will take place.
If the cryptocurrency price rises above the contract price at the time of execution, the investor makes a profit, and conversely, if the price falls below the contract level, the investor incurs losses. As mentioned earlier, leverage can increase both potential profits and losses.
It's important to understand that futures have a limited duration, and when this period expires, the contract can be executed. Therefore, investors need to monitor the contract expiration dates and decide whether to close the position or extend the contract.
Margin on futures contracts
Margin is the amount of money a trader must deposit into their account as collateral to open a position on a futures contract. Margin allows traders to use leverage, which means trading a larger volume of contracts than they can afford using only their own funds.
There are two main types of margin on futures contracts: isolated and cross.
Isolated margin is a type of margin where each open position is collateralized by a separate margin. This means that losses on one position cannot affect the margin of another position.
Isolated margin is a safer option than cross margin because it limits the trader's risk. However, it also requires the trader to deposit more margin than when using cross margin.
Cross margin is a type of margin where all of a trader's open positions are collateralized by a single, overall margin. This means that losses on one position can affect the margin of another position.
Cross margin is a riskier option than isolated margin because it increases the likelihood of positions being liquidated. However, it also requires the trader to deposit less margin than when using isolated margin.
The choice of margin type depends on the individual needs and preferences of the trader. A trader who wants to reduce risk should choose isolated margin. A trader who wants to reduce margin costs should choose cross margin.
Despite numerous advantages, futures also come with certain risks:
High volatility. Cryptocurrencies are known for their high volatility, and futures on them can be even more volatile, leading to significant losses.

Leverage. The ability to use leverage increases both potential profits and losses. Improper use of leverage can result in rapid capital loss.

Contract non-fulfillment risk. In the cryptocurrency market, technical issues can sometimes lead to contract non-fulfillment.

Limited duration. Futures have a limited duration, requiring careful position management and monitoring of expiration dates.
Cryptocurrency futures provide investors and traders with a unique opportunity for trading and investing in cryptocurrencies. They allow for profit from price movements in both directions, portfolio diversification, and risk mitigation. However, they also come with high risks, so before starting futures trading, investors should thoroughly research this market and develop a risk management strategy.