In 2023, cryptocurrency funds are showing interest in various investment directions. Despite the decline in cryptocurrency startup investments over the past five quarters, some venture investors continue to make significant bets on blockchain projects.
Contents: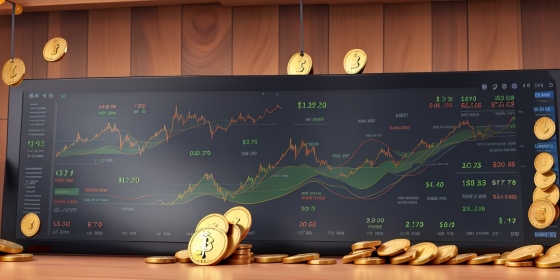 Where are cryptocurrency funds investing?
One example of such a venture company is Polychain Capital, which successfully raised approximately $200 million for its fourth fund. The total planned fundraising volume is around $400 million. This capital raise is a positive signal for the industry and demonstrates ongoing investor interest, despite the reduction in funding for startups and venture companies.
Polychain Capital, founded by Olaf Carlson-Wee, one of the early employees of Coinbase, is one of the leading venture companies in the cryptocurrency space. Throughout its history, the firm has invested in numerous projects, including Coinbase, Uniswap, CoilnList, dYdX, Matrixport, Scroll, and others.
According to Pitchbook data, Polychain manages three funds with assets totaling $2.6 billion. A portion of the funds' assets is also held in several liquid cryptocurrencies. The primary assets the company invests in include Bitcoin (BTC), Ethereum (ETH), Polkadot (DOT), Avalanche (AVAX), Cosmos (ATOM), Filecoin (FIL), Maker (MKR), Tezos (XTZ), Compound (COMP), and others.
Fortune's sources report that in 2022 and 2023, Polychain had already utilized a significant portion of previously raised funds before commencing a new $400 million financing round. Simultaneously with raising $200 million, Polychain entered into new agreements with investors and partners to start investing these funds. The company will continue to attract new investors to reach the full planned amount.
Alongside the new investment efforts, there was a reorganization within Polychain's team, consisting of about 25 members, with approximately 15 involved in market research. Some employees from the research group were let go, and the company hired a new data analysis specialist. Additionally, one of the general partners left the company to start his own project.
Polychain primarily focuses on investing in Layer 2 infrastructure solutions based on Ethereum, such as Arbitrum or Scroll. Furthermore, the company is interested in projects like EigenLayer, which offers services for Ethereum "restaking."
Additional investmentsк
According to Pitchbook data, global cryptocurrency venture companies raised only $1.7 billion across 12 funds in the first half of 2023. These figures are significantly different from last year's results when they were able to raise $22.5 billion across 91 funds. However, despite this, companies like CoinFund and Polychain still managed to attract substantial investments.
Bloomberg reported that CoinFund raised $158 million to support early-stage cryptocurrency startups. The company's CEO, Jake Brukhman, noted that the fundraising volume for the new fund exceeded the initial plans, indicating significant interest from investors.
Over the past year and a half, CoinFund managed to raise $550 million, despite the challenges the cryptocurrency industry faced in 2022. Brukhman pointed out that the issue was that major players showed interest in cryptocurrencies at their peak but hesitated to invest when prices sharply declined.
The new investment fund from CoinFund is their fourth. In previous funds, the company supported various startups, including Dapper Labs, creators of the FLOW blockchain, and infrastructure blockchain service Blockdaemon. Presently, funds from the new fund have already been partially invested in two startups.
| Name | Description |
| --- | --- |
| Giza | Giza is engaged in implementing artificial intelligence into smart contracts. Giza develops solutions that combine the capabilities of artificial intelligence with the functionality of smart contracts, expanding the potential for automation and efficiency in the blockchain environment. |
| Superstate | Superstate plans to merge decentralized finance (DeFi) with mutual investment funds. Superstate aims to create an innovative financial solution that allows investors to leverage the advantages of the decentralized financial ecosystem within mutual funds and portfolios. |
These investments reflect CoinFund's strategic choice to invest in startups that combine cryptocurrencies and blockchain with other innovative technologies, such as artificial intelligence and decentralized finance. This allows the company to seek promising projects with high growth potential and expand its investment portfolio in the blockchain and cryptocurrency space.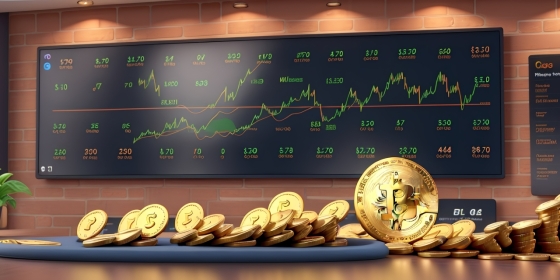 Furthermore, CoinFund will continue to invest directly in cryptocurrencies and tokens, where the company holds a competitive advantage. Given the uncertainty surrounding cryptocurrency tokens as securities in the regulated U.S. market, CoinFund, as a registered investment advisor, can invest in securities while avoiding potential issues.
According to CoinFund's Chief Investment Officer, Alex Felix, about 90% of the company's deals are related to purchasing cryptocurrencies and tokens. He emphasized that the company still believes in the possibility of coexistence between the crypto industry and traditional financial markets in a regulated environment.