"Blankos Block Party" is a bright and dynamic multiplayer online game, centered around collectible digital figures resembling vinyl toys. Players can create their unique characters, participate in various mini-games, build and explore virtual worlds. The game stands out with its bright and creative design, offering players the freedom of creativity and interaction within a fun and friendly online environment.
Contents: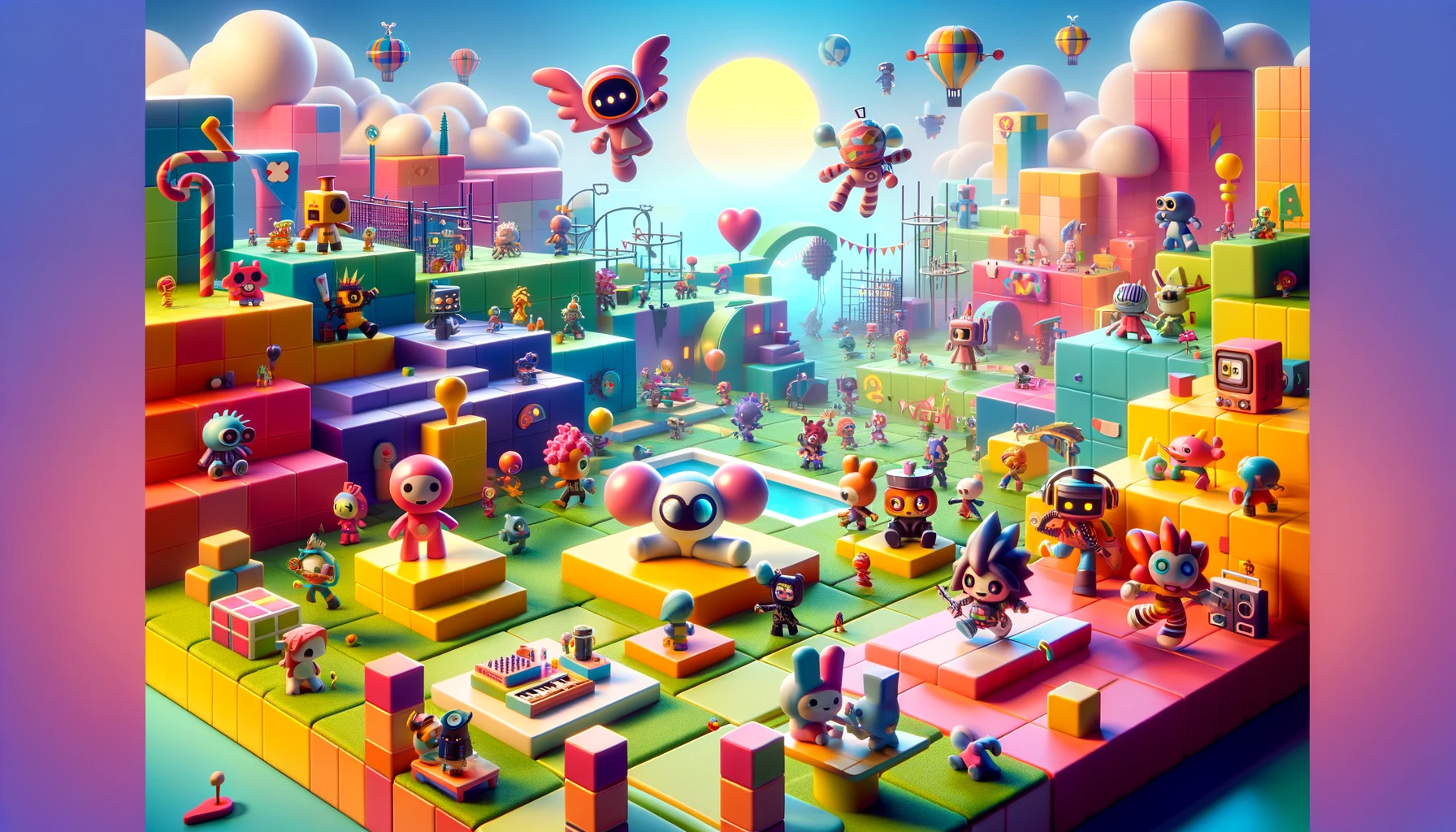 The history of creation and features of the blockchain game
Blankos Block Party was developed by Third Kind Games and published by Mythical Games. The game was first announced in 2019 and released in early access for PC and Mac in December 2020. The full release took place in September 2021.
The idea for Blankos Block Party came from the Mythical Games team, who wanted to create a game that would combine elements of an open world, creativity, and collecting. The game was inspired by projects such as Roblox, Minecraft, and Fortnite.
Blankos Block Party - a game that puts players' creativity and self-expression at the forefront
Players can create their own levels, characters, and items. The game also has a built-in economy that allows buying, selling, and exchanging items with each other.
The platform is aimed at an adult audience and is intended for players who love to create and experiment. Blankos Block Party offers a variety of advantages that make it a unique and interesting game.
Gameplay of Blankos Block Party
Blankos Block Party is a multiplayer game that supports up to 100 players in one match. Players can communicate with each other in chat and team up to participate in various game modes.
The main game modes of Blankos Block Party include:
| Mode | Description |
| --- | --- |
| Brawl | A mode in which players fight each other in various game locations. |
| Race | A mode in which players compete against each other in races on their Blankos. |
| Party | A mode in which players can freely explore the open world, communicate with each other, and participate in various events. |
Players can create levels of any size and complexity, as well as add various objects, obstacles, and characters to them. Players can acquire items in the game by completing various tasks and participating in events.
One of the key advantages of Blankos Block Party is the use of NFTs. This allows players to own unique in-game items. In addition, the game offers diverse gameplay, including:
racing;

battle arenas;

exploration missions.
Blankos Block Party is a game that is constantly evolving. The developers regularly add new content, events, and improvements to the game. The game has great potential and could become one of the most popular games in the open world genre.